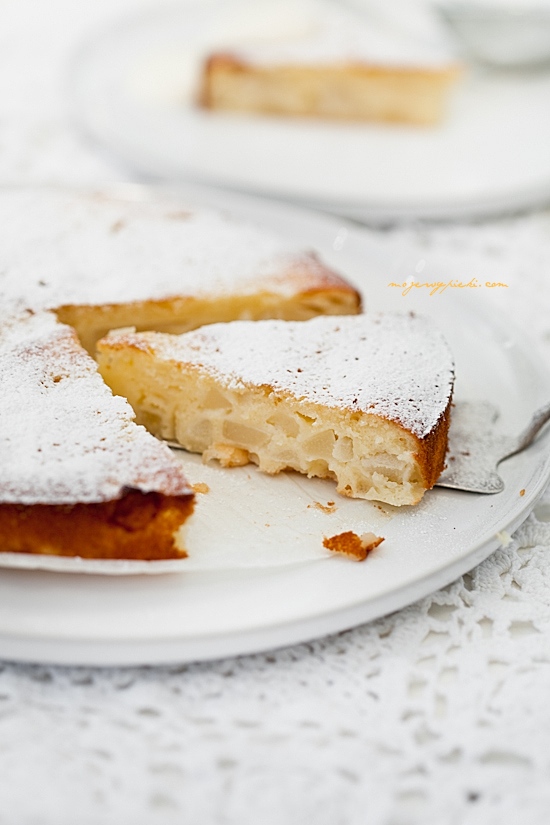 A simple and easy-to-follow recipe for a pear cake. Even though it uses a lot of pears, you will be surprised with how small the cake comes out ;-). The cake is moist and so easy and quick to make. Perfect for a light dessert. If you'd prefer, you can add a hint ginger or cinnamon to the cake batter. If you have a lot of pears and you're not up for a complicated cake, this recipe is perfect for you :-).
Ingredients:
500 g pears, ripe
fresh juice from 1 lemon
1 Tbsp pear or apple liqueur (not necessary)
2 eggs
50 g butter, melted and cooled
75 g plain flour
70 g caster sugar
1 heaped tsp baking powder
icing sugar for dusting or apricot jam for glazing
creme fraiche, for serving
All ingredients should be at room temperature.
Peel and core the pears, cut into cubes. Into a bowl, add in the pears and mix with lemon juice and liqueur. Set aside whilst you make the cake batter.
Mix the eggs in a mixing bowl. Add in the cooled butter, mix. Add in sifted flour, baking powder, caster sugar and mix. Add in pears (with the juice) to the batter, mix.
Line a 20cm cake tin with baking paper. Pour the cake mixture into the tin and level out.
Bake at 175ºC for 30 – 45 minutes or until a skewer inserted in the middle comes out dry. Remove from the oven, cool.
Before serving, dust with icing sugar or spread with previously warmed up apricot jam. Serve with lightly whipped creme fraiche.
Enjoy!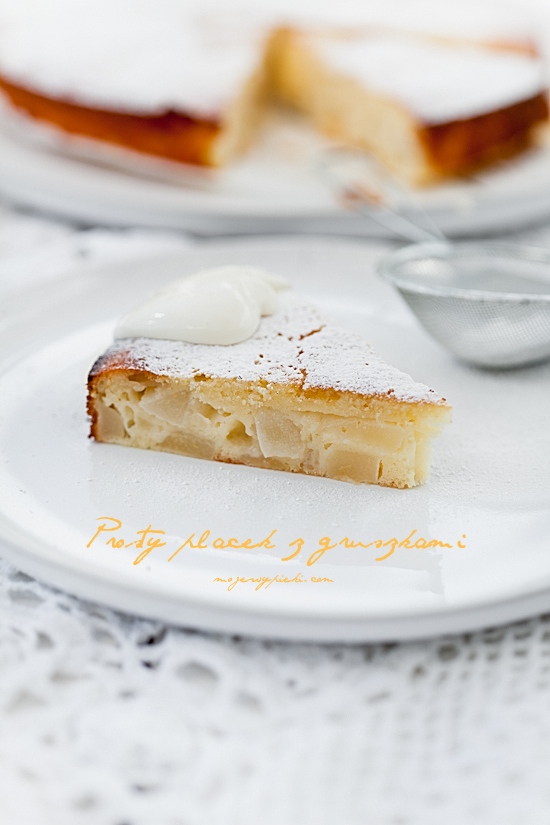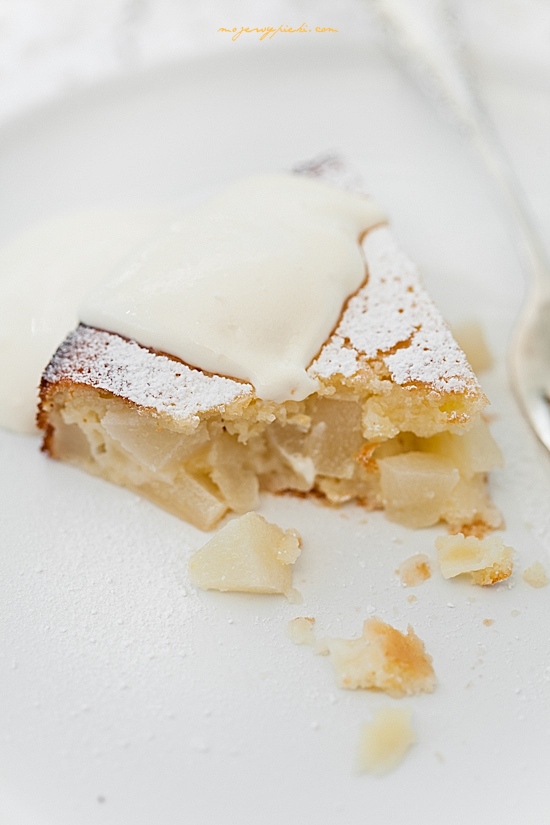 Recipe source – Good Food Magazine.