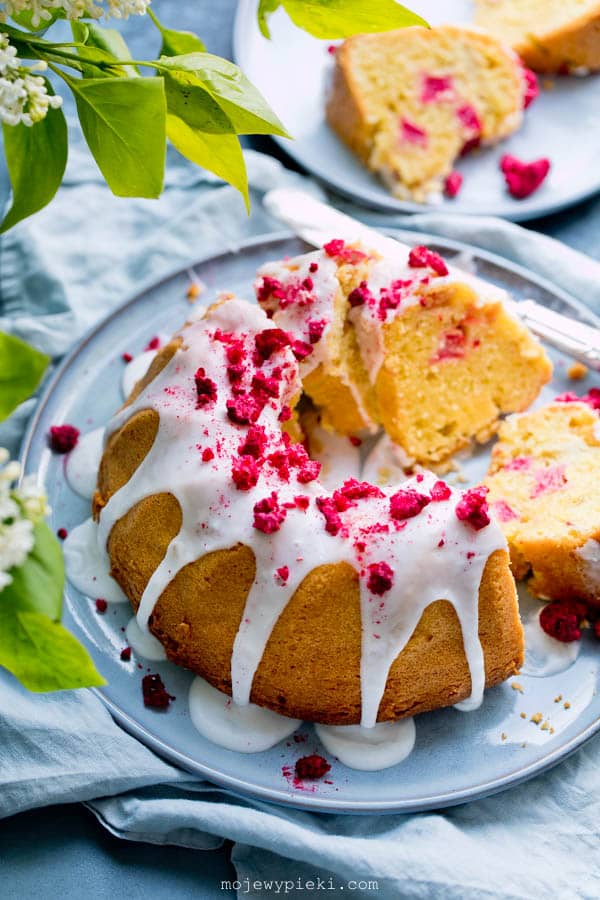 Amazing lemon-rhubarb olive oil bundt cake; although the term "amazing" is an understatement. Delicious. Simple to make – all you have to do is beat the egg whites and gently mix them with the rest of the batter. Oh, and you have to get the rhubarb beforehand ;). Sweet and sour, but not too much, perfectly moist from the olive oil (I used up orange oil that I brought back from my mediterranean holiday), iced and with extra raspberries sprinkled on top… Don't let the texture of the cake during preparation frighten you… just trust the process ;).
Lemon-rhubarb olive oil bundt cake – ingredients:
300 ml olive oil
20o g caster sugar (divided into 150 g + 50 g)
240 g plain flour
50 g ground almonds
1.5 tsp baking powder
3 large eggs, whites and yolks separately
freshly grated zest from 1 large lemon
2 Tbsp lemon juice
pinch of salt
200 g of rhubarb, cut into pieces (do not peel the rhubarb)
All ingredients should be at room temperature.
Pour olive oil into a mixing bowl, add caster sugar (150 g) and egg yolks. Mix very thoroughly with a kitchen whisk until the ingredients are combined. Add lemon zest and juice and mix. Directly into the mixing bowl, sift plain flour, baking powder and salt, then add ground almonds and mix with a kitchen whisk, just until the ingredients are combined. Add the rhubarb and mix.
In a separate bowl, whip egg whites until foamy. Increase speed to medium‐high and gradually add 50 g caster sugar, beating until stiff, glossy peaks form. Stir 1/3 of egg white mixture into batter, then gently fold in remaining egg white mixture just until no streaks remain.
Grease a 2.1 liter bundt tin with butter and dust with plain flour, shake off excess flour. Pour the batter into the bundt tin, level it out.
Bake at 175°C for about 50 minutes or longer until cake is golden brown on top and a wooden skewer inserted into centre comes out clean. Remove from the oven, cool.
Drizzle the cooled bundt cake with icing and decorate it as desired, for example with freeze-dried or fresh raspberries.
Enjoy!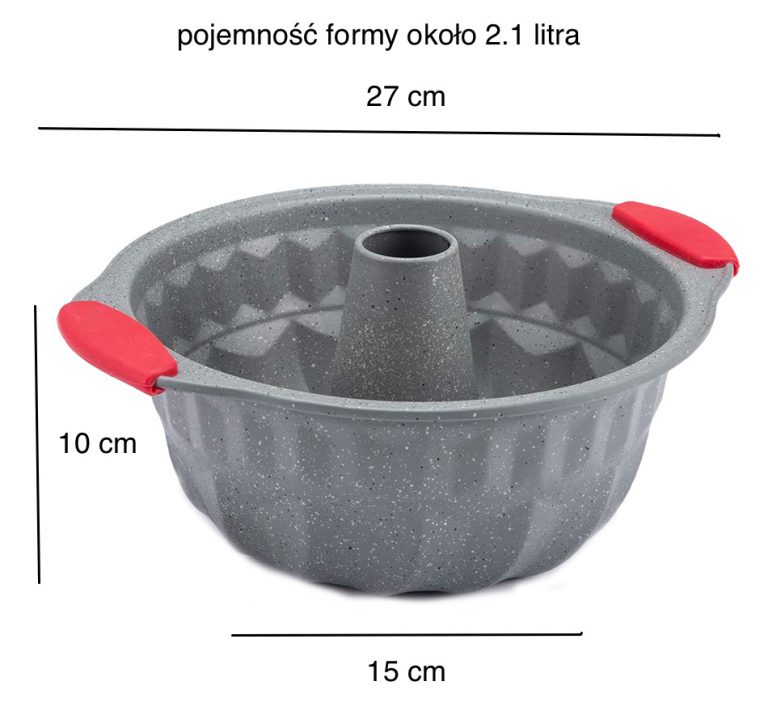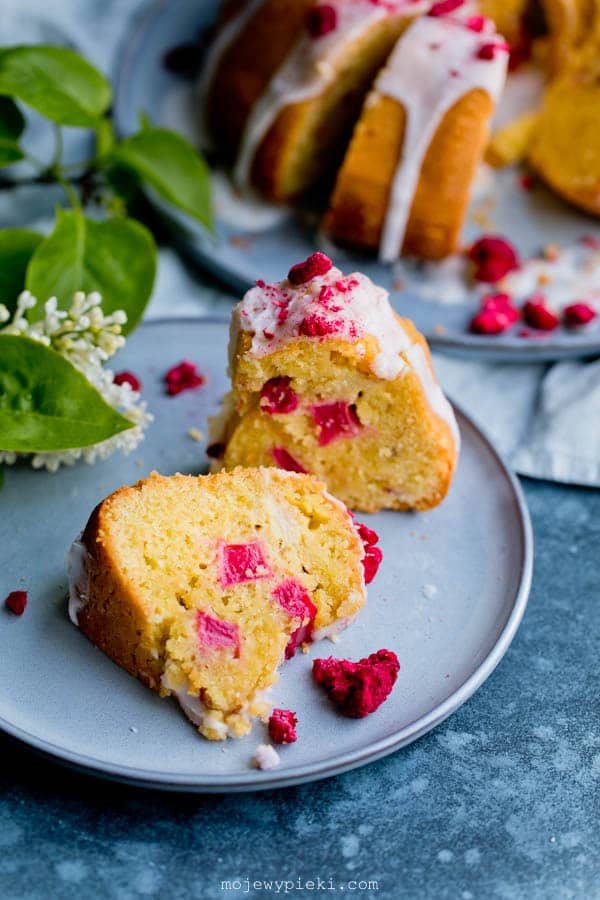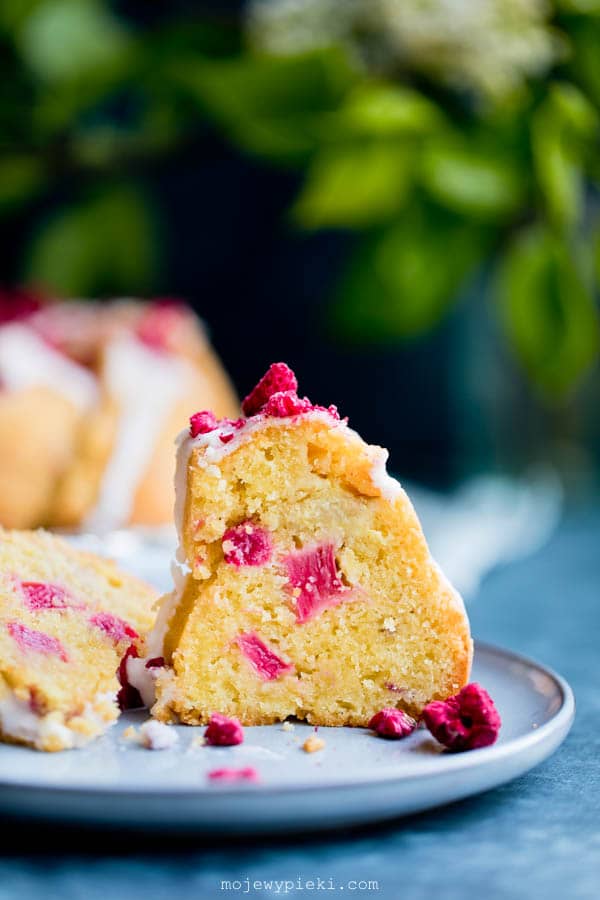 Source of the recipe – MarthaStewart.com.