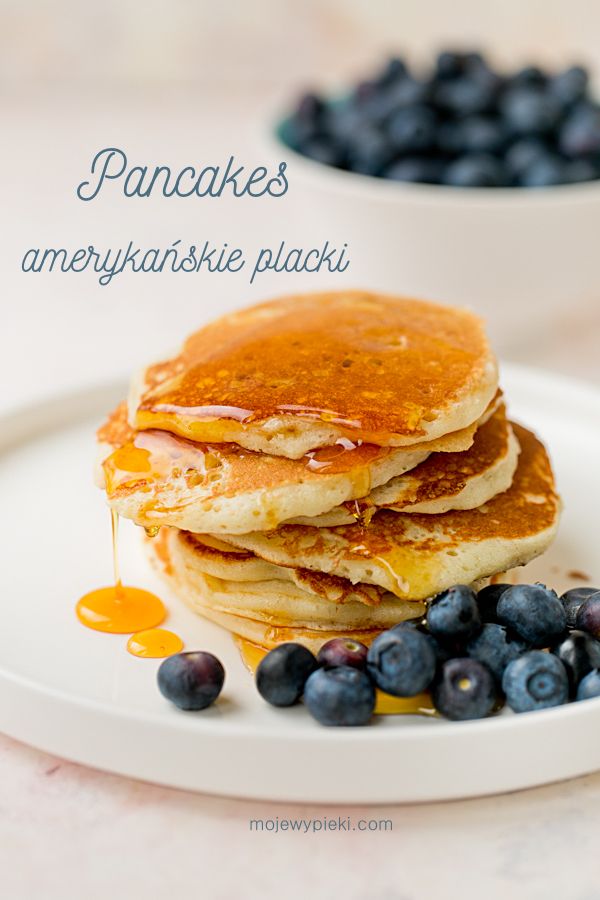 An easy, no-fail recipe for American style pancakes. Makes light, fluffy and delicious pancakes that are great for a breakfast, brunch or for a Pancake Day! Best served with a drizzle of maple syrup and fresh fruit.
Ingredients for 4 servings:
2 cups (300 g) plain flour, sifted
2 large eggs
1.5 cup (375 ml) milk
75 g butter, melted
3 tsp baking powder
3 heaped Tbsp sugar
pinch of salt
In a medium bowl, lightly whisk together eggs, milk and melted butter. Add the sifted flour with baking powder, sugar and salt. Using a fork or a balloon whisk, stir until smooth.
Fry on a non-stick pan (with a small knob of butter or 1 tsp of oil), on both sides until risen and golden brown, flipping over when lots of tiny bubbles start to appear and pop on the surface.
Serve hot with maple syrup, honey, fresh fruit or any of your favourite toppings.
Enjoy!
Source of recipe – Galeria Potraw (Kikkera's recipe).