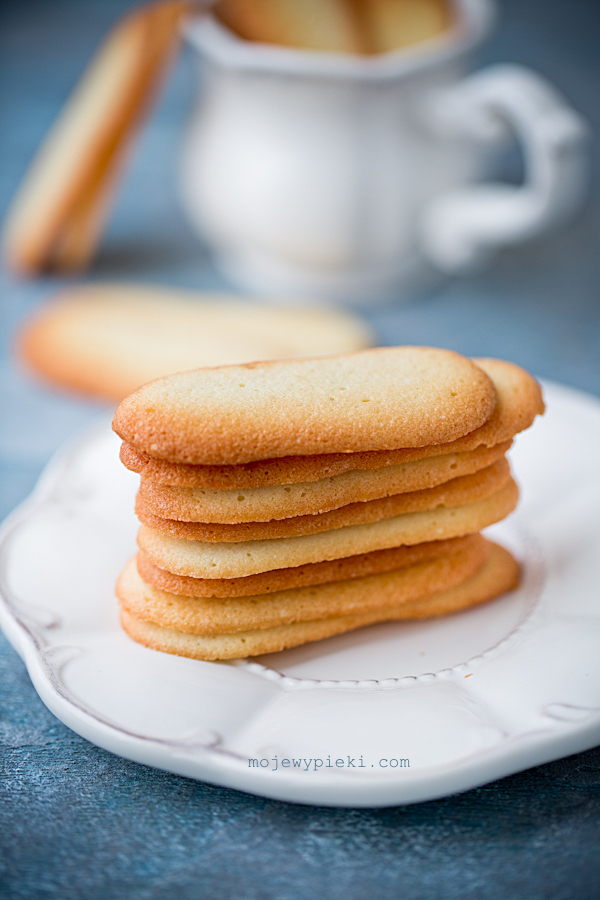 Biscuits popular in many countries, best known under the names Langues de Chat or Cats' Tongues. Light, delicate and crunchy from the outside, soft in the middle, typically prepared with egg whites (instead of whole eggs). They are good on their own but often served with ice cream or sorbets. You can sandwich them with chocolate ganache or dip them in a chocolate, you can also add a lemon or orange zest for the taste.
Ingredients:
130 g butter
120 g caster sugar
3 egg whites, from large eggs (120 g)
1 tsp vanilla extract
130 g plain flour
All ingredients should be at room temperature.
Cream the butter and the sugar together in a bowl until pale and fluffy. Add the egg whites, one at a time, beating well after each addition (the batter will curdle slightly at this step, but it won't make any difference to the finished biscuits). Add vanilla extract and plain flour, mix to combine.
Prepare a piping bag ending with a round 0.5 – 0.8 cm tip. Fill the piping bag with the biscuits mixture. Pipe thin strips,  8 – 9 cm long, onto the baking tray lined with baking paper. Leave large spaces between them as they will spread during baking.
Bake at 170°C for 12 minutes or until golden-brown around the edges. Remove from the oven and transfer to a wire rack to cool.
Store in a food container at room temperature for up to 7 days.
Enjoy!