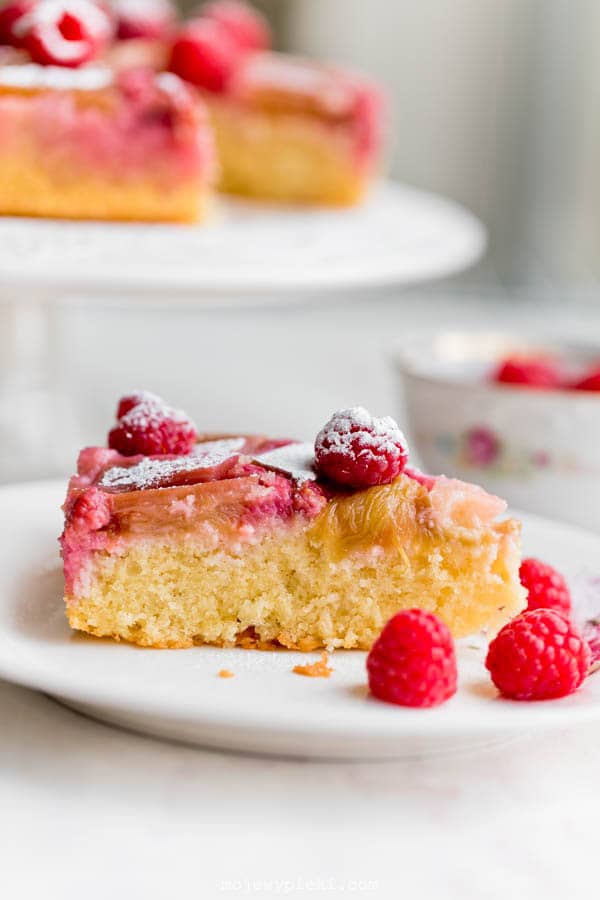 Delicate and delicious coconut cake with rhubarb and raspberries. Simple to make: rhubarb and raspberries are baked on the bottom of the baking pan, and after baking the cake is served by turning it upside down. The coconut does not dominate the flavour, it is rather a nice addition to the cake :).
Ingredients for the coconut and rhubarb cake:
125 g butter
100 g caster sugar
8 g vanillin sugar
3 large eggs
150 g plain flour
1 tsp baking powder
50 g desiccated coconut
50 ml milk
a pinch of salt
300 g rhubarb
100 g raspberries
All ingredients should be at room temperature.
In the bowl of a mixer, beat the butter with the sugar and vanillin sugar until light and fluffy. Add the eggs, one at a time, beating until the ingredients are combined. Sift the plain flour and baking powder directly over the well-beaten ingredients and mix gently with a spatula, just until the ingredients are combined. Add the desiccated coconut, milk and salt, mix again with a spatula just to combine.
Line a 23 cm diameter baking tin with baking paper. Cut the rhubarb into 2 cm pieces (do not peel the rhubarb). Place the rhubarb on the bottom of the tin and put raspberries in the spaces between the rhubarb. Place the batter on top of the rhubarb and smooth and level the surface.
Bake at 170°C for 45 minutes or longer until until a skewer inserted into the centre of the cake comes out clean. Remove from the oven, let cool in the tin for 15 minutes, then run a knife around the inner edge of the cake pan. Put a cake plate over the cake, then flip.
Before serving, the coconut cake with rhubarb and raspberries can be dusted with additional icing sugar. Slice and serve.
Enjoy!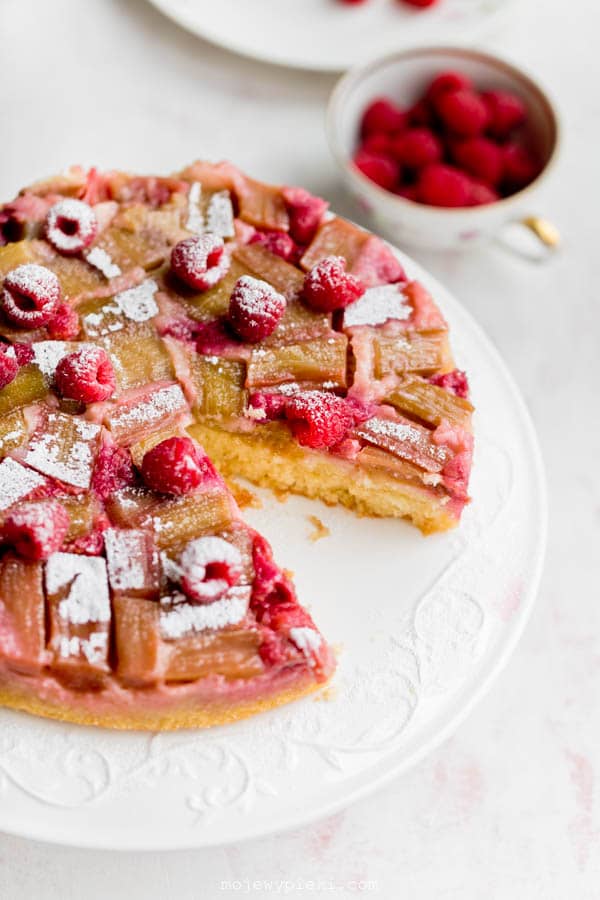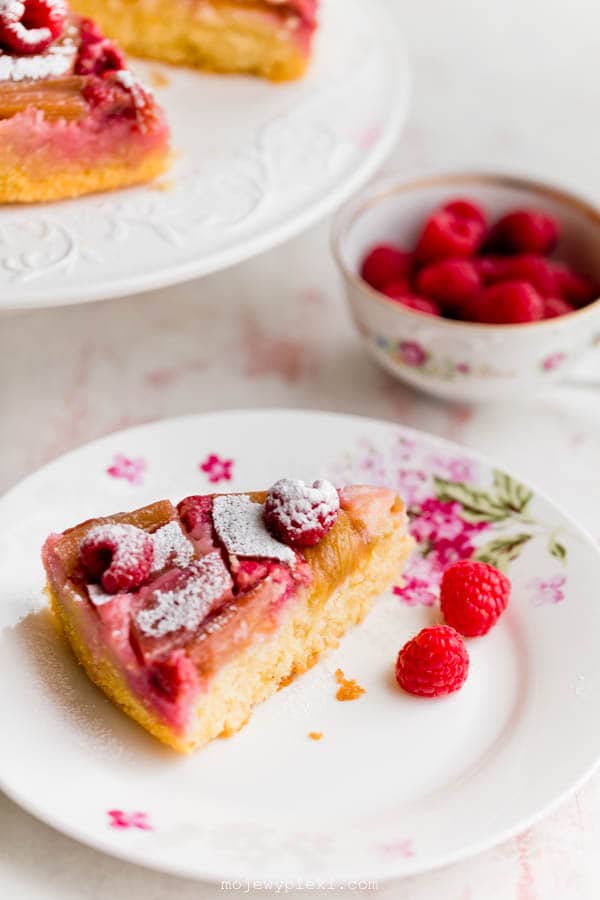 Source of the recipe – essen-und-trinken.de.