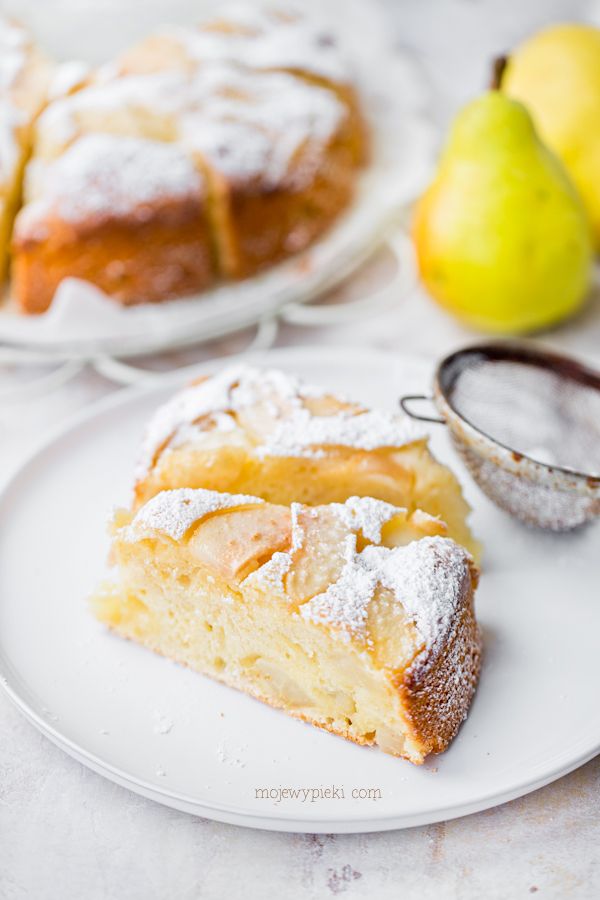 Delicious Italian pear and mascarpone cake. So elegant in its simplicity. Moist, lightly sweet, subtle in flavour. Perfect with your afternoon cup of tea. Serve gently sprinkled with icing sugar, even for breakfast ;-).
Ingredients:
4 large, ripe pears
3 large eggs
3/4 cup caster sugar
1 pack mascarpone cheese (250 g)
2.5 Tbsp rapeseed or sunflower oil
1.5 cup plain flour
1/4 cup + 1 Tbsp potato starch
1.5 tsp baking powder
Also:
icing sugar, for sprinkling
All ingredients should be at room temperature. Peel and core the pears.  Half of them cut into slices and the other half into middle-sized cubes.
In a mixer bowl, beat eggs with sugar until light and creamy (eggs volume will increase almost three times). Add mascarpone, beat until smooth. Add the oil and beat. Sift the plain flour, potato starch and baking powder directly into the batter. Mix with spatula just to combine. Fold in cubed pears and stir to combine.
Prepare a baking pan with a diameter of 23 cm lined with baking paper. Spoon the batter into the prepared pan. Top with sliced pears.
Bake at 160ºC for about 40 – 50 minutes or longer, until a skewer inserted into the centre of the cake comes out clean. Remove from the oven, cool.
Before serving sprinkle with icing sugar.
Enjoy!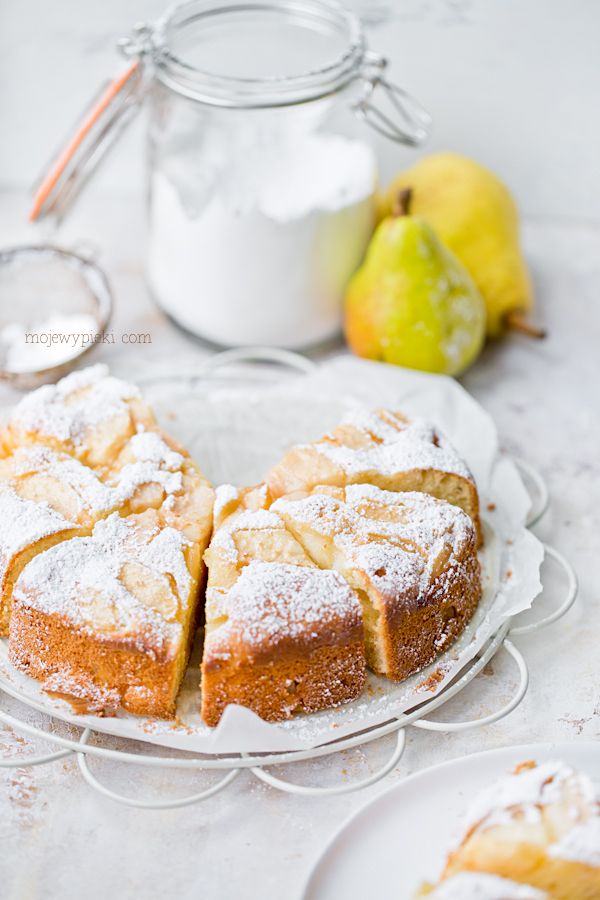 Source of recipe – 'An Italian in my kitchen'.