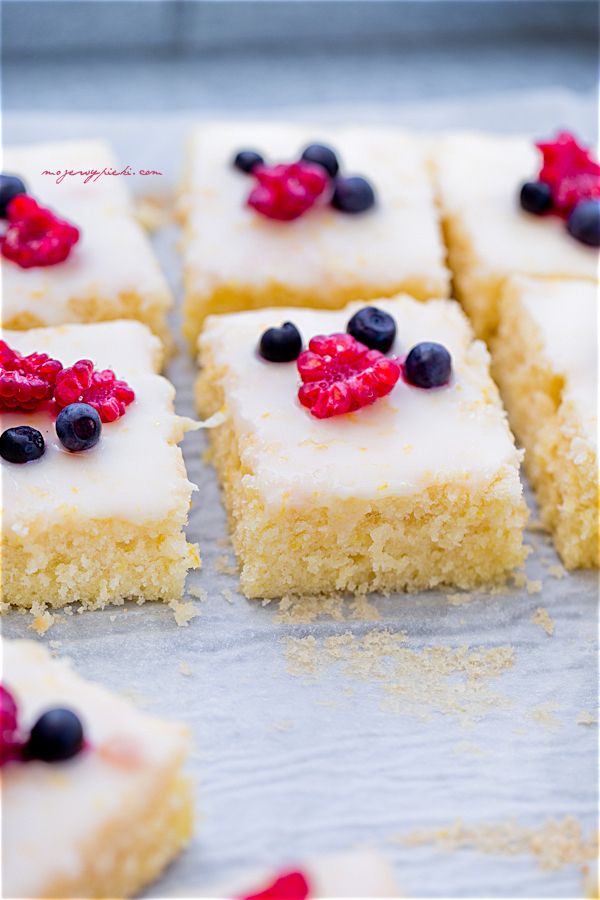 Don't look for chocolate in this recipe, you won't find it here. The name 'brownie' came from a slight similarity in consistency (the cake is more fluffy and not as dense as chocolate brownies), also there is no baking powder in it and… that was intentional. The cake is superbly lemony! It's addictive, soft and super moist – made with fresh lemon juice, zest and topped with lemon glaze. You should make some as soon as possible!
Ingredients:
160 g butter
3/4 cup caster sugar
3 large eggs
finely grated zest of 2 large lemons
freshly squeezed juice of half a lemon
170 g plain flour
All ingredients should be at room temperature.
Cream the butter and the sugar together in a bowl until pale and fluffy. Add the eggs, one at a time, beating well after each addition (the batter will curdle slightly at this step, but it won't make any difference to the finished cake). Add zest and lemon juice and mix. Add sifted flour and stir with spatula until just combined.
Pour the batter into the prepared cake tin (28 x 18 cm) lined with baking paper smoothing the top with a spatula.
Bake for 25 minutes at 150ºC or until a toothpick inserted in the middle of the cake comes out clean with moist cake crumbs (do not overbake or the cake will be dry). Allow to cool in the tin completely before glazing,  then cut into squares. Decorate with fresh berries and serve.
Lemon icing:
1 cup icing sugar
3 Tbsp freshly squeezed lemon juice
grated zest of 1 large lemon
Beat all ingredients together until smooth. You can add more icing sugar or lemon juice depending on the consistency.
Enjoy!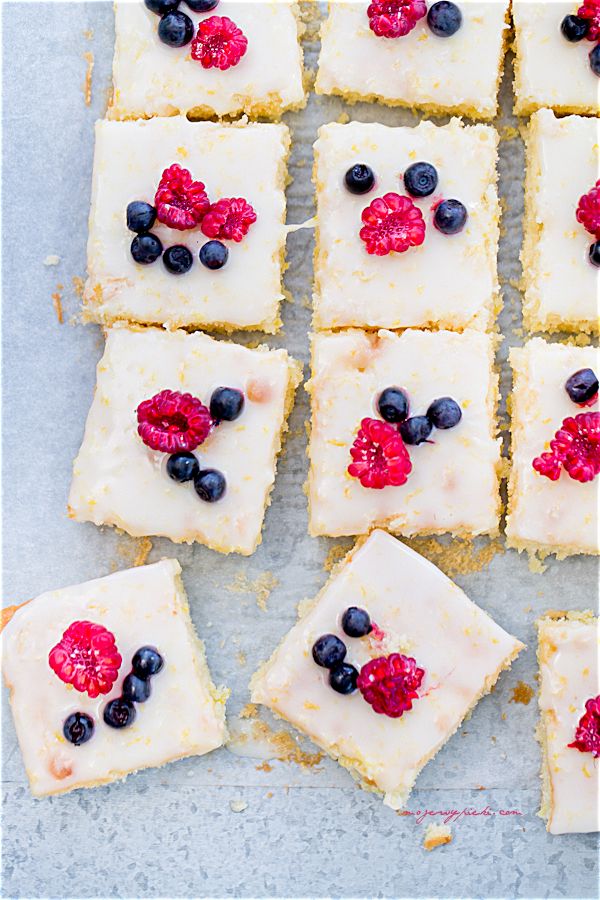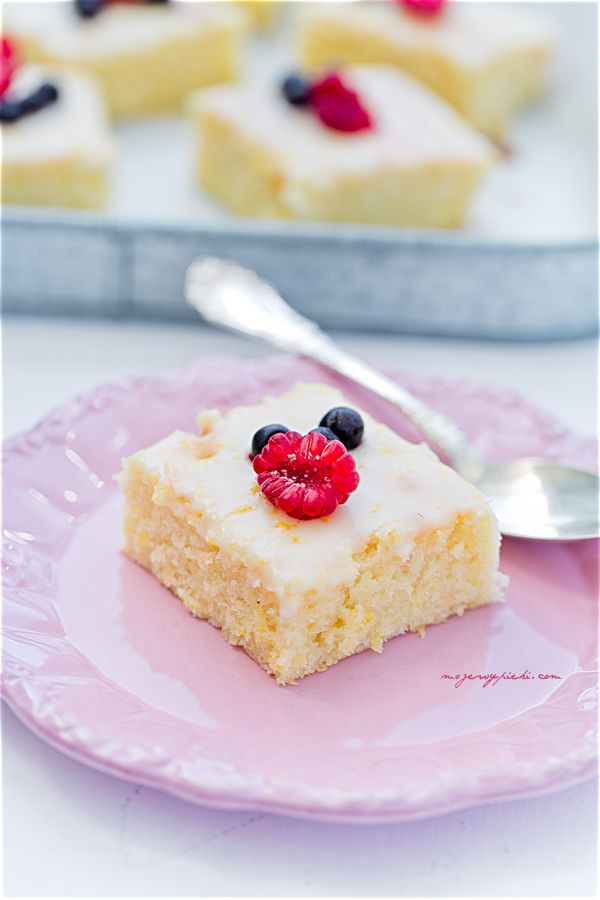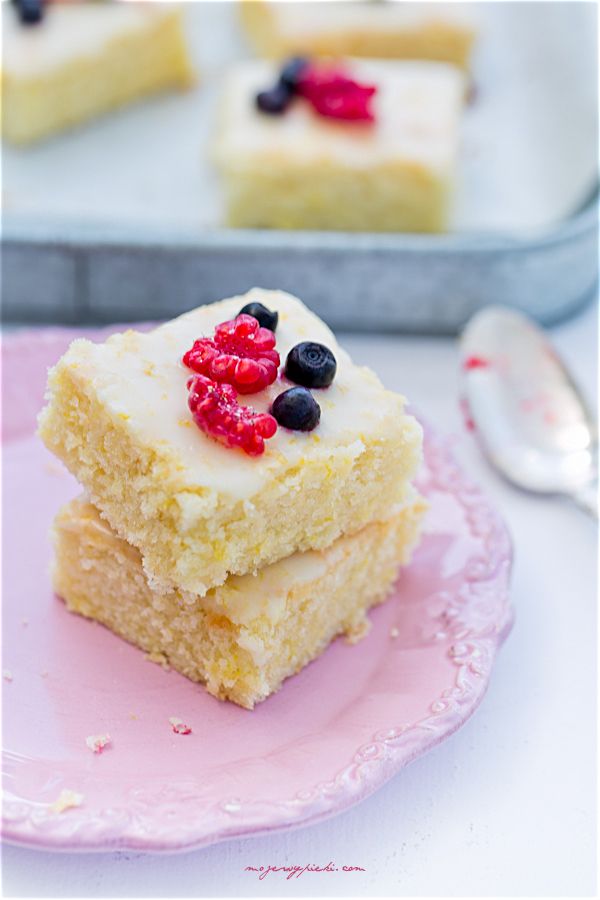 Source of recipe – 'the girl who ate everything'.