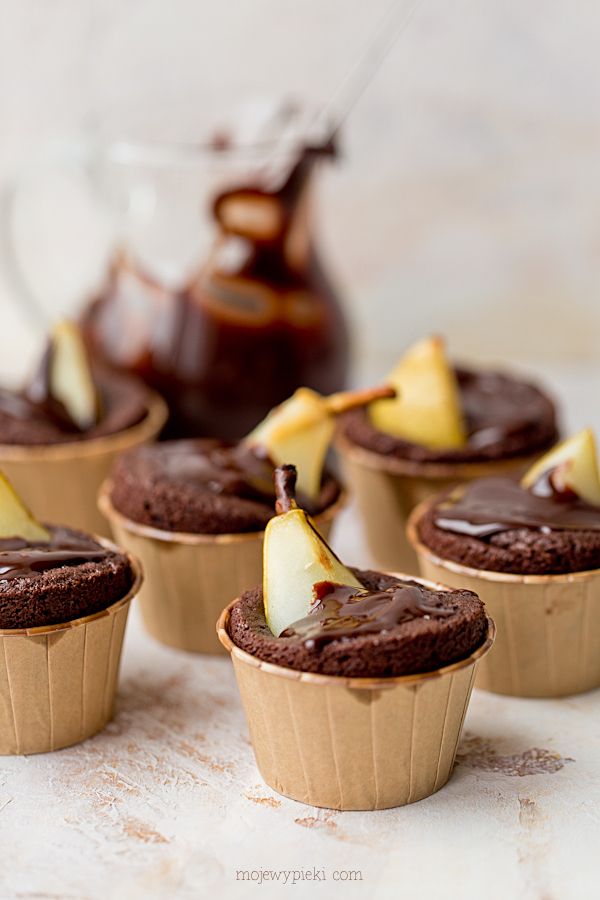 Amazing brownie muffins baked with pears inside. Poached vanilla pears and chocolate glaze make these muffins extra special. A wonderful dessert for autumn evenings!
Recipe for 10 cupcakes.
Ingredients for pears in syrup:
3 ripe pears
3 tsp vanilla paste
150 g sugar
750 ml water
Cut the pears into quarters, remove the seed nests. Boil water with sugar and vanilla. Put the pears into the boiling water and cook on low heat for around 10 minutes, or until tender, turning the pears occasionally. Transfer the pears to a plate and drain.
Ingredients for muffins:
180 g butter
200 g dark chocolate
2 large eggs
150 g caster sugar
180 g plain flour
1 Tbsp cocoa
1/2 tsp baking powder
All ingredients should be at room temperature.
Melt the butter in a pot. Remove from the heat, add chopped chocolate, then put away for 1 minute. After this time, mix until smooth. Cool.
Lightly whisk the eggs in the bowl. Add sugar, then chocolate and butter mixture and mix.  Sift the plain flour, cocoa and baking powder directly to the mixture. Stir until well combined.
Share the brownie mixture between 10 muffin cases. Gently press a pear quarter into the middle of each one.
Bake at 170ºC for about 20 minutes. Set aside for 15 minutes to cool, then serve, topped with chocolate glaze.
Chocolate glaze:
40 ml whipping cream
60 g dark chocolate
Heat the whipping cream in a small saucepan over medium heat until it is almost boiling. Remove from the heat, add chopped chocolate then put away for 2 minutes. After this time, mix until smooth and glossy. Allow the glaze to cool slightly before pouring over a muffins.
Enjoy!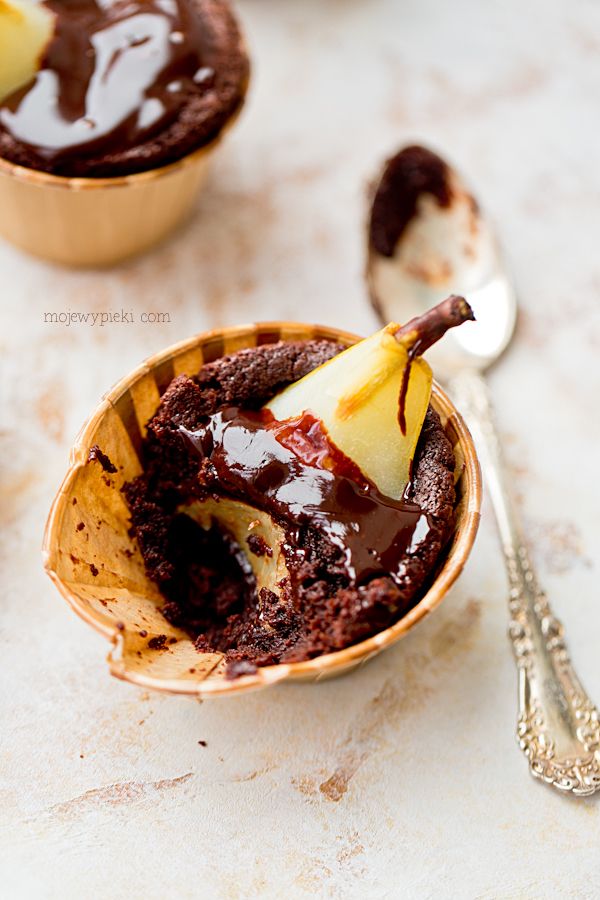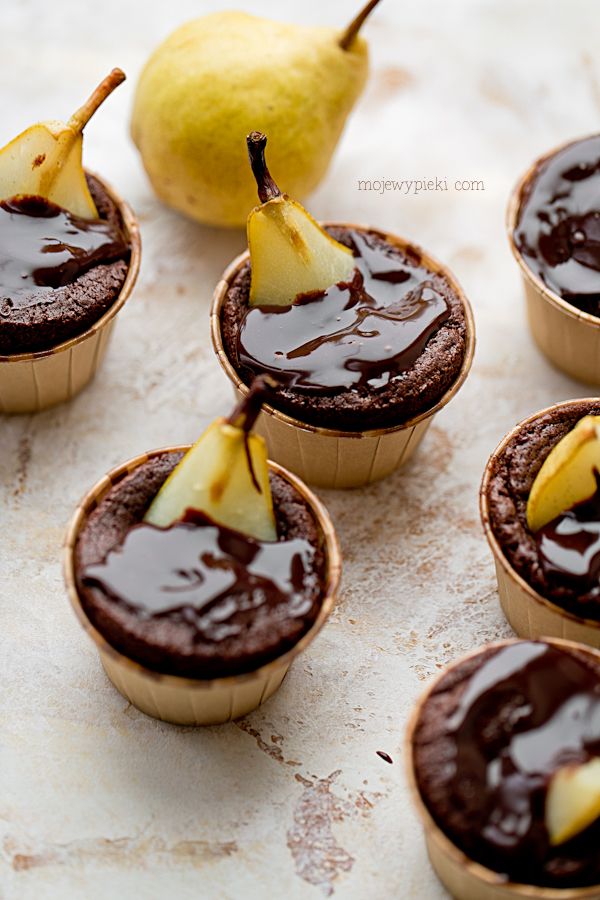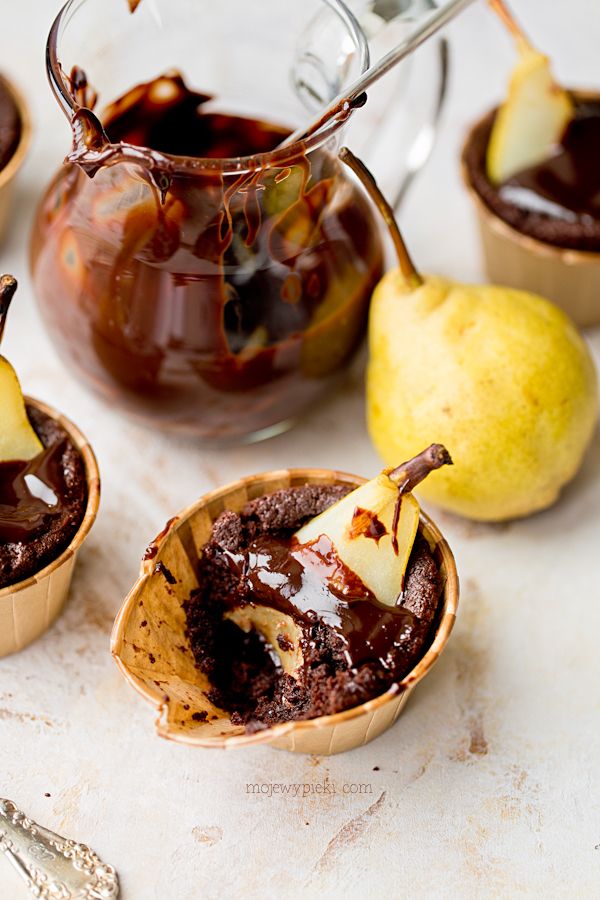 Source of recipe – redonline.co.uk.