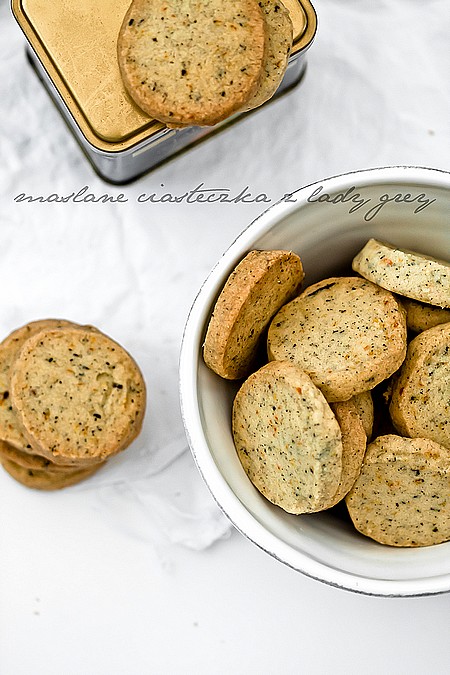 Such tasty cookies with a strong butter flavour and a hint of orange. Great for an afternoon tea snack. Lady Grey is my favourite tea, but you can replace it with any Earl Grey if you'd like. The easiest way to grind the tea leaves is in a coffee grinder. This recipe has no eggs, so the proportions can be easily divided or… multiplied ;-). I recommend!
Ingredients for 8 dozen cookies:
2 cups plain flour
2 Tbsp ground tea leaves Lady Grey or Earl Grey (from 4 tea bags)
1/2 tsp salt
230 g butter, at room temperature
half a cup icing sugar
zest from 1 orange
In a mixing bowl, beat together the butter, sugar and salt together until light and fluffy. Mix the flour with tea. Add to the butter mixture with the orange zest and mix.
Roll out the cookie dough to make 2 long rolls that have a diameter of 3 cm. Tightly wrap with baking paper. Put in the freezer for 45 – 60 minutes.
After this time, cut the rolls with a sharp knife into slices approximately 4 mm thick. Put on a baking tray lined with baking paper, at a distance of 3 cm from each other. Bake for about 12 – 15 minutes at 180°C or until the edges become brown.
Remove, put on a metal cooling rack, to let it cool down.
Enjoy!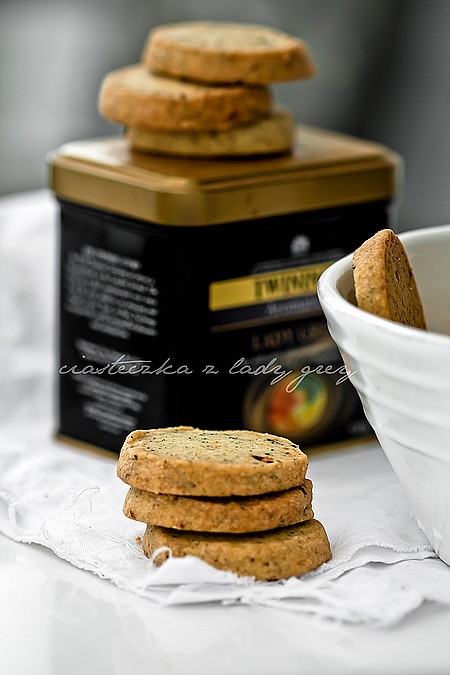 Source of inspiration – 'Cookies' Martha Stewart.