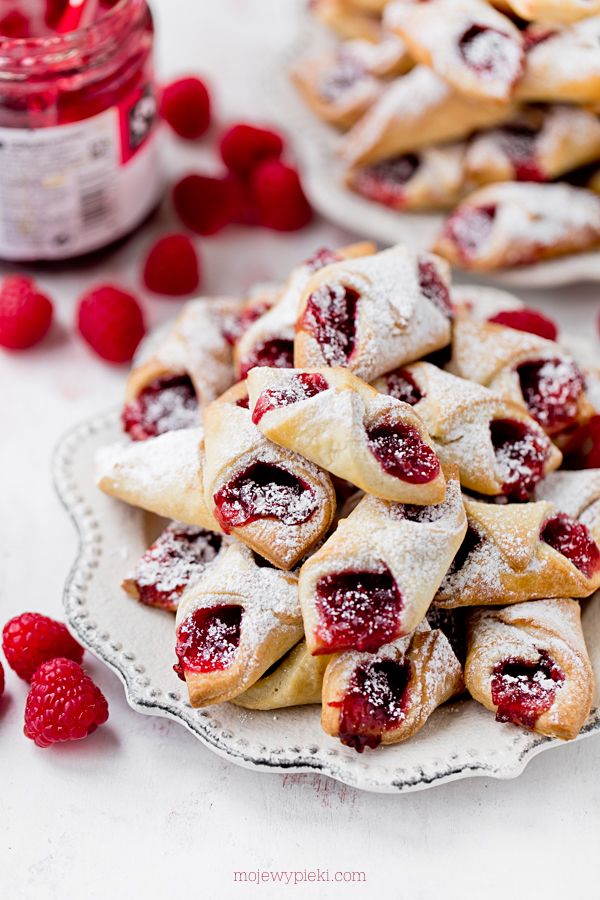 This is a recipe for traditional cheese cookies called Kołaczki. I've known of them before from other cultures but even though they're Polish, I'm not actually certain of their origin. We just call them Kołaczki. It is a simple cookie pastry made from flour, butter and cream cheese. Kołaczki are delicious and delicate cookies. You can use any jam for the filling such as raspberry, apricot, cherry… Try it out – they are so simple :).
Ingredients for 60 kołaczki:
200 g butter, at room temperature
1/4 cup icing sugar
200 g cream cheese (e.g. Philadelphia), at room temperature
2 – 2.5 cups plain flour
In a mixing bowl, add in butter and icing sugar and beat until light and fluffy. Add in the cream cheese and beat. Gradually add in the flour, 2 cups should be enough, the dough should be soft but firm. Wrap in foil and place in the fridge for 1 hour to chill (it can stay in the fridge for up to 2 days). Chilled dough is easier to roll out.
Note: the dough can also be made by adding flour and icing sugar to cold and diced butter and cream cheese. Mix together. The dough should have a resemblance of puff pastry.
Also:
1 jar raspberry jam
1 beaten egg, to stick the cookies together
icing sugar, for dusting
Roll out the chilled dough to a thickness of about 3 mm. Using a pizza cutter wheel or a knife cut the dough into 5 cm squares. Place half a teaspoon of raspberry jam in the centre of each square. Connect the two opposite sides of the square together by overlapping it over the jam (and brush with some beaten egg to glue it together). Place the kołaczki on a baking tray lined with baking paper.
Bake in the oven at 180°C for 15 minutes or until golden brown. Take out of the oven and place on a wire rack to cool. Before serving, dust with icing sugar.
Enjoy!