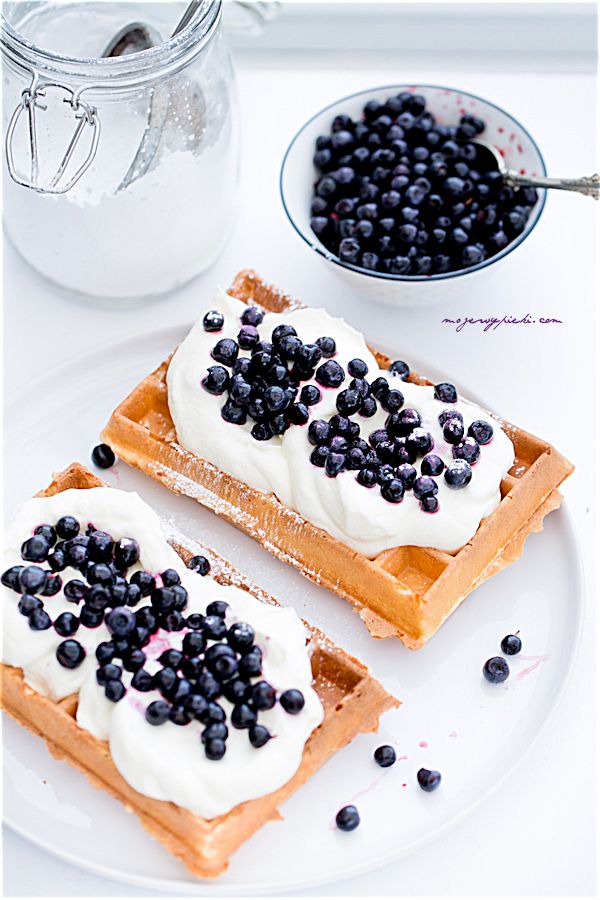 The best waffles – crispy on the outside and light as a feather :-). Whipped egg whites add extra air to the batter, guaranteeing waffles that'll rise to their fluffiest potential. Delicious with whipped cream and fruit, perfect for dessert!
Ingredients:
2 cups plain flour
2 cups milk
1 tsp baking powder
a pinch of salt
1 – 2 Tbsp caster sugar
1/3 cup (80 ml) sunflower oil
2 eggs, separated
Preheat waffle iron to desired temperature.
In a large bowl, mix together flour, milk, baking powder, salt, sugar, oil and egg yolks. Beat the egg whites until they are stiff and gently stir into the batter.
Pour batter into waffle iron and bake for 2 – 3 minutes or until golden brown and crispy on the outside. Allow to cool on a wire rack. Serve with the whipped cream on top or your favourite topping.
Enjoy!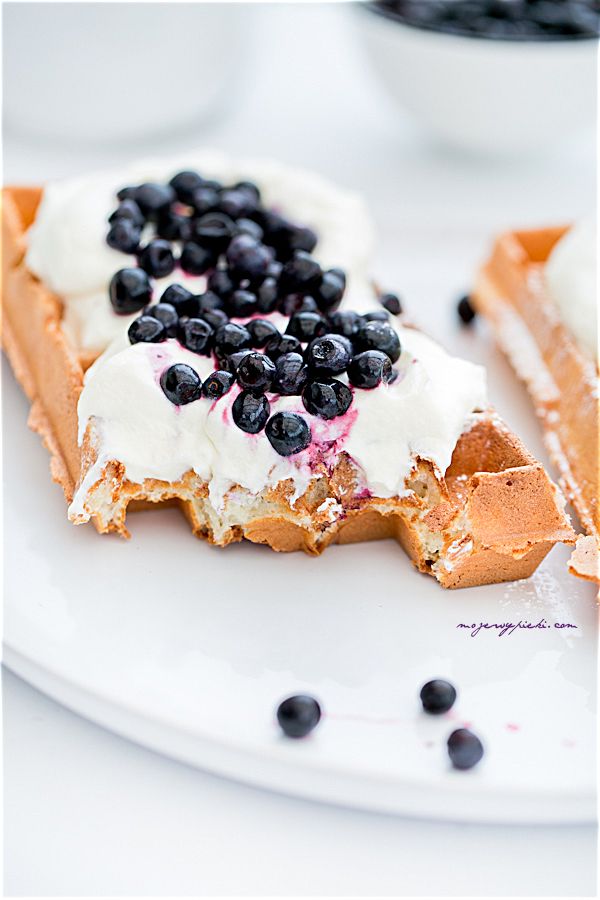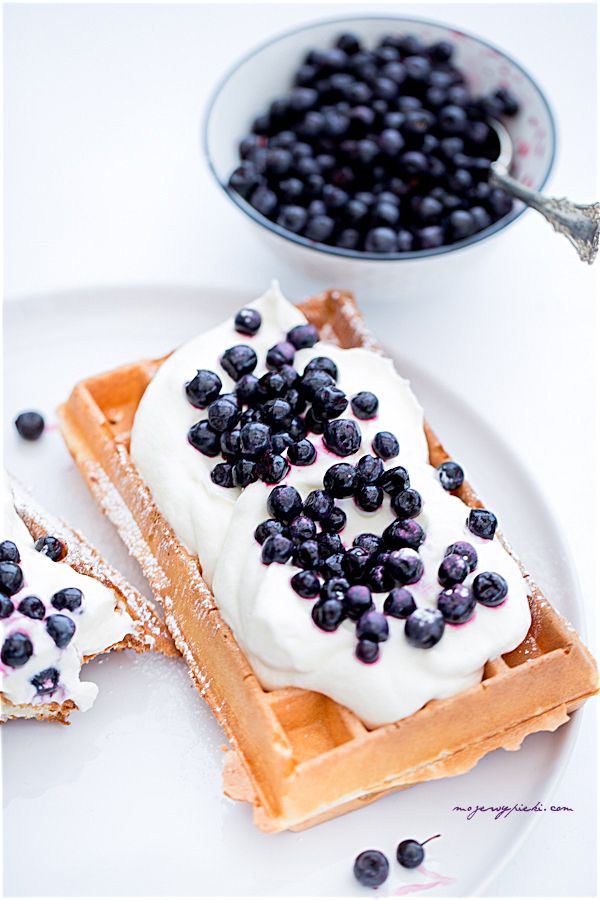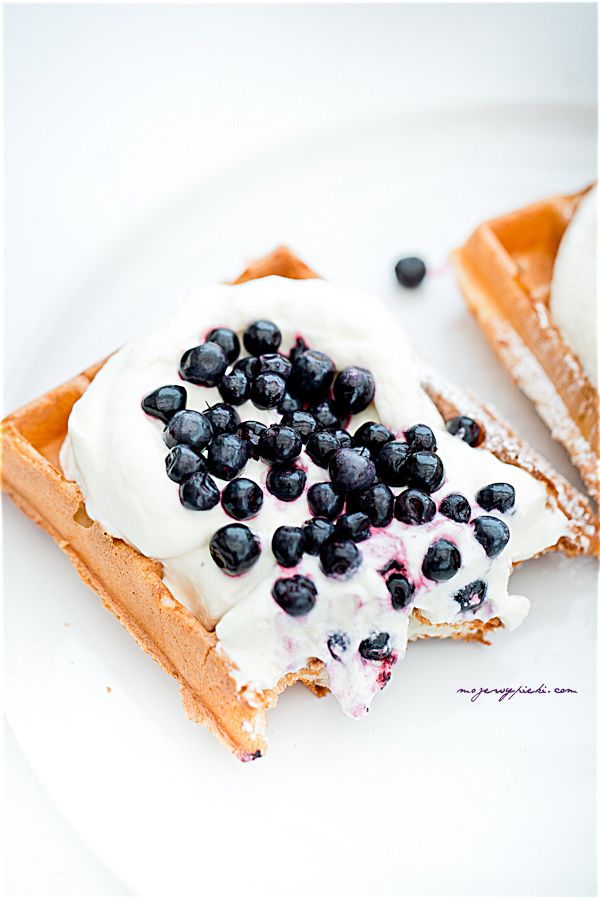 Recipe of Bajaderka (CinCin forum).