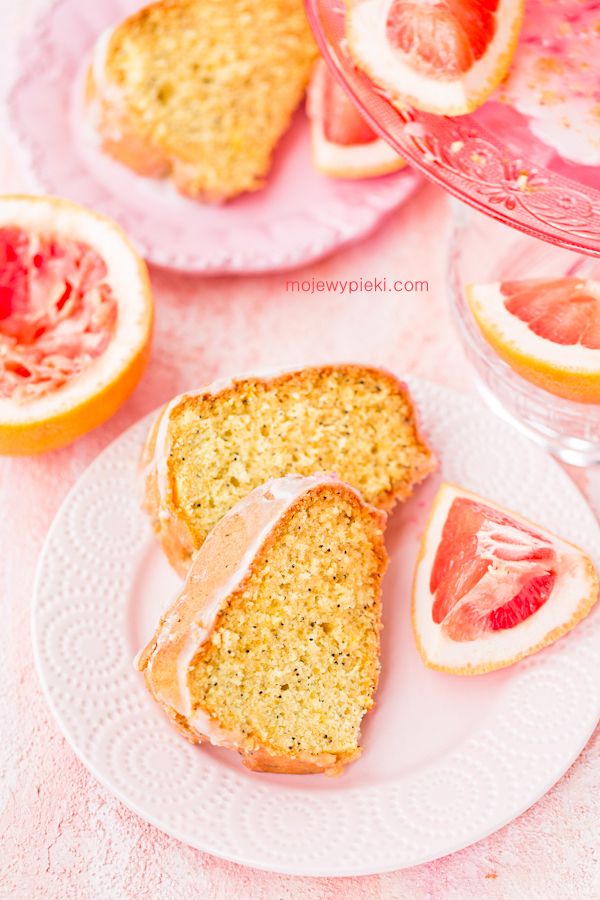 Delicious and fluffy grapefruit bundt cake, perfect for Easter! This tangy cake is also perfect for an after dinner treat or a special occasion. Just follow the recipe – it's quite easy to make. Keep the cake wrapped in a foil at room temperature, as it stays fresh and moist for a few days.
Ingredients:
180 g butter
3/4 cup caster sugar
3 large eggs
freshly squeezed juice of half a grapefruit
finely grated zest of 2 grapefruits
2 cups plain flour
1/2 cup potato starch
1/2 cup soured cream
1 Tbsp poppy seed
2 tsp baking powder
All ingredients should be at room temperature.
Cream the butter and the sugar together in a bowl until pale and fluffy. Add the eggs, one at a time, beating well after each addition (the batter will curdle slightly at this step, but it won't make any difference to the finished cake). Add zest and grapefruit juice. Add the sifted flour, potato starch, baking powder, poppy seed, then add the soured cream. Stir with spatula until just combined.
Prepare a bundt tin with the capacity of 2.1 litres, grease with butter and sprinkle with plain flour. Spread the batter into the prepared pan.
Bake at 160 – 170ºC for 45 minutes or longer, until a skewer inserted into the centre of the cake comes out clean. Remove from the oven, cool.
Grapefruit glaze:
1,5 cup icing sugar
3 Tbsp freshly squeezed grapefruit juice
Beat all ingredients together until smooth. You can add more icing sugar or grapefruit juice depending on the consistency.
Enjoy!