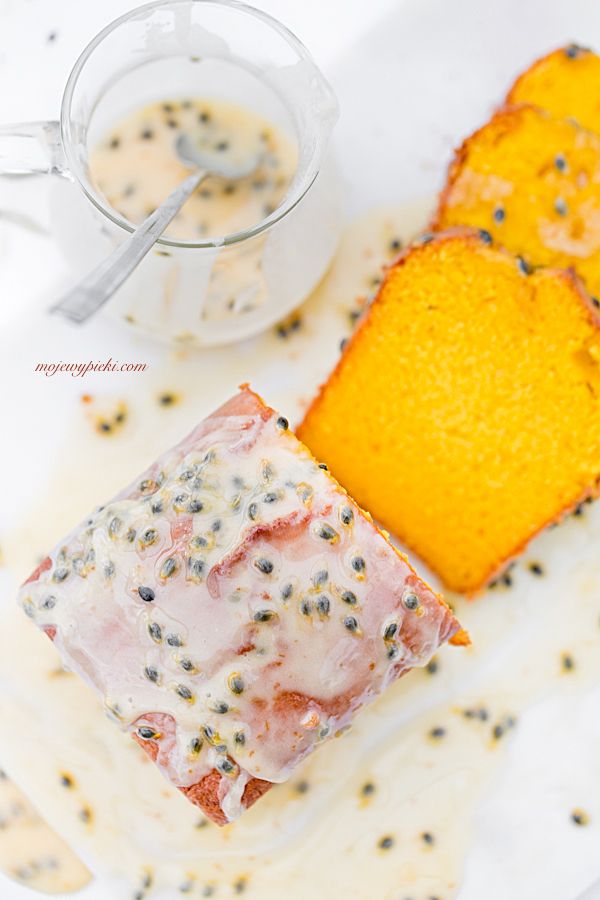 Delicious, very moist, gorgeous cake with mango puree and passion fruit glaze :-). Mango bundt cake is soft and tender, there are no artificial colours in the cake. The cake owes its beautiful colour and wonderful taste to the very ripe mangoes. I bought ready-made mango puree, which I would recommend to use in the recipe. And – do not give up on icing – it's a dot over 'i'. Perfect for dessert!
I used a ready-made mango pulp:

Ingredients:
170 g butter
140 g caster sugar
3 large eggs
1 tsp vanilla extract
375 g plain flour
2 tsp baking powder
420 g mango puree (from the can)
All ingredients should be at room temperature.
Cream the butter and the sugar together in a bowl until pale and fluffy. Add the eggs, one at a time, beating well after each addition (the batter will curdle slightly at this step, but it won't make any difference to the finished cake). Add vanilla and mix. Add the sifted flour, baking powder, mango puree and stir with spatula until just combined.
Prepare loaf tin (23 x 8 cm on its lower half and 26 x 11 cm on the upper half) butter and sprinkle with flour, shake off the excess flour. Spoon in the batter and level the top with a spoon.
Bake at 170ºC, for about 55 – 60 minutes or longer, until a skewer inserted into the centre of the cake comes out clean. Remove from the oven, cool, then pour over passion fruit glaze.
Passion fruit glaze:
2 large passion fruit or 3 smaller ones
3/4 cup icing sugar
Scoop passion fruit pulp into a small bowl and add icing sugar. Mix using the back of the spoon until smooth and glossy. Start with a smaller amount of sugar – if the icing is too thin, increase the amount of sugar to obtain the right consistency.
Enjoy!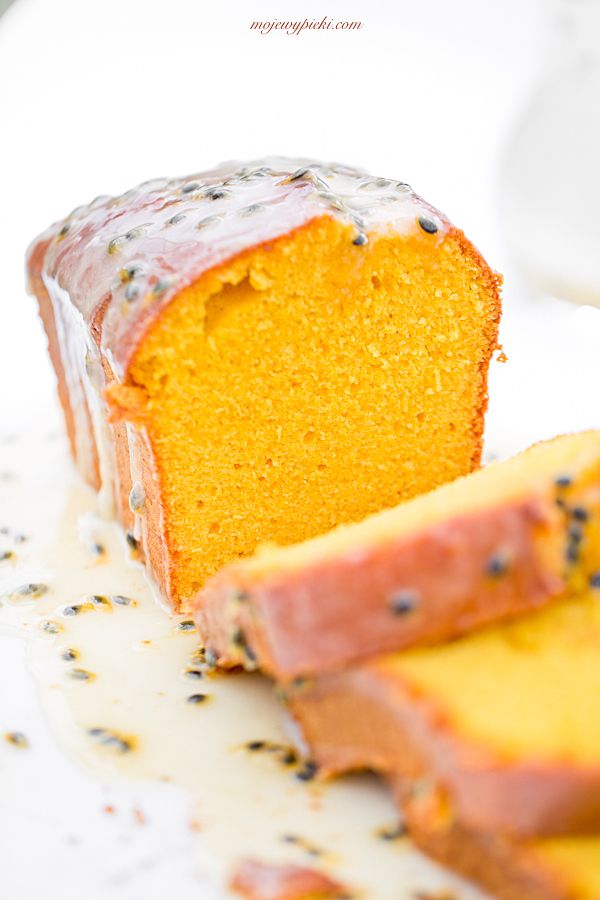 Source of recipe – Annie's Noms.