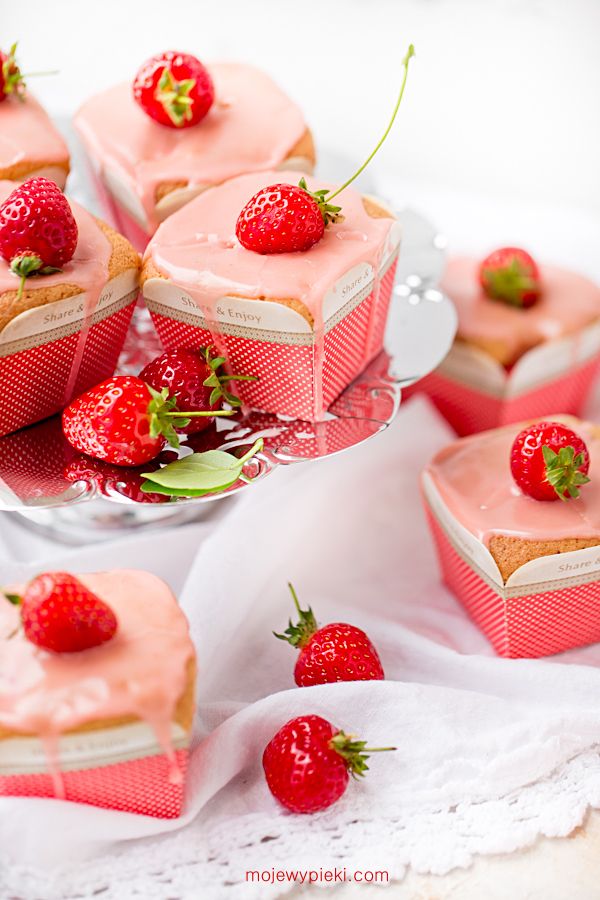 Fantastic cupcakes with polenta and strawberries. Delicate, very moist, not too sweet, with an interesting and lovely grainy texture which comes from polenta. They are a little 'different', but they taste like perfection! With slightly pink strawberry and lemon icing. I highly recommend.
Ingredients for 10 – 12 cupcakes:
140 g butter
140 g caster sugar
finely grated zest of 1 lemon
3 large eggs
140 g plain flour
85 g polenta
1 tsp baking powder
1 Tbsp milk
200 g strawberries, hulled and cut into pieces
All ingredients should be at room temperature.
Cream the butter and the sugar together in a bowl until pale and fluffy. Add the eggs, one at a time, beating well after each addition, then add lemon zest and beat (the batter will curdle slightly at this step, but it won't make any difference to the finished cake). Add the sifted plain flour with baking powder, polenta, a tablespoon of milk and mix with a spatula only to combine the ingredients, no longer. Add chopped strawberries and mix briefly.
Share the cupcake mixture between 10 – 12 cupcake cases. Bake at 170ºC for about 20 minutes or longer, until a skewer inserted into the centre of the cupcake comes out clean. Remove from the oven, cool.
Also:
10 – 12 strawberries for decoration
Strawberry and lemon icing:
140 g icing sugar, sieved
1 – 2 strawberries, hulled and mashed with fork
a bit of freshly squeezed lemon juice
Push strawberries through a sieve over the icing sugar, add lemon juice and beat all ingredients together until smooth. You can add more icing sugar or lemon juice depending on the consistency of the icing.
Ice the baked cupcakes and decorate with strawberries.
Enjoy!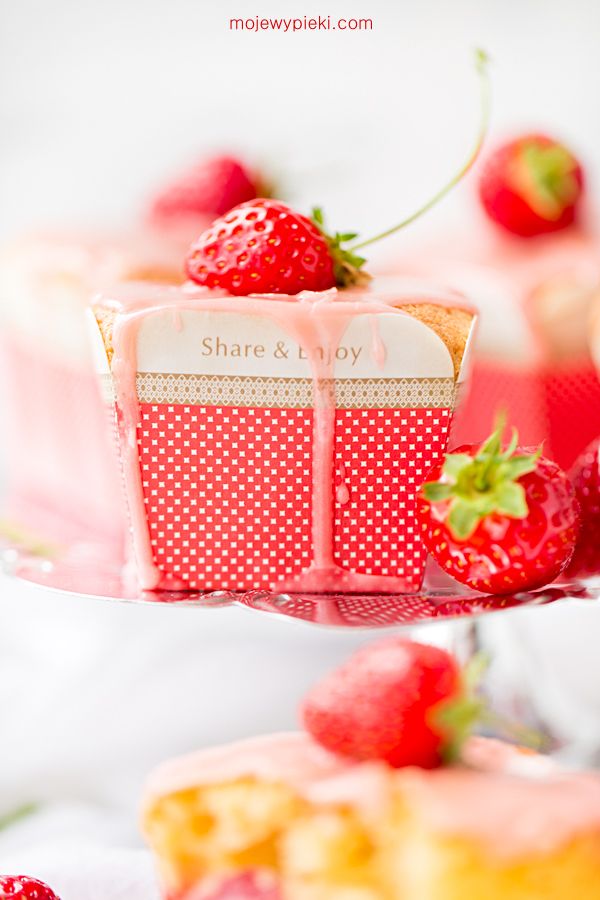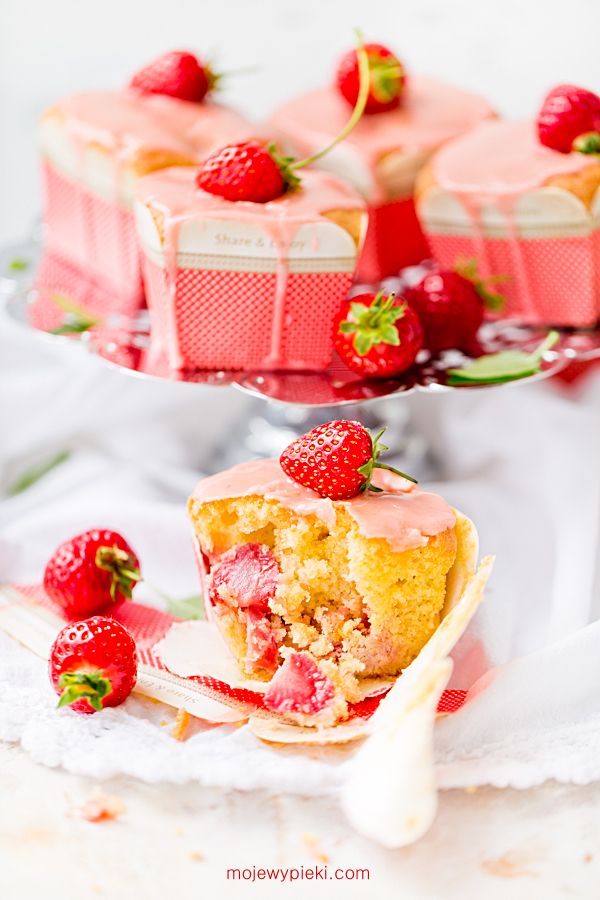 Source of recipe – "BBC Good Food".