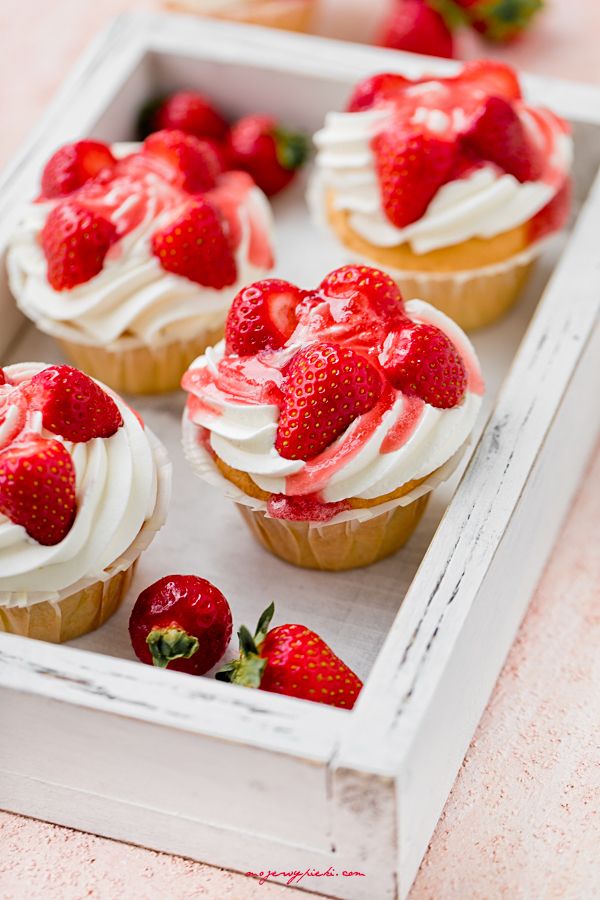 These cupcakes are very light and fluffy. Topped off with sweet cream and strawberries – so yummy. Try it out!
Ingredients for 12 cupcakes:
225 g butter
160 g caster sugar
225 g plain flour
4 large eggs
1 tsp vanilla extract
1 tsp baking powder
All ingredients should be at room temperature.
In a mixing bowl, beat the butter and sugar together until light and fluffy. Add eggs, one by one, mixing after each addition. Add the sifted flour, baking powder and vanilla extract and mix with a spatula just to combine the ingredients.
Line a muffin tin with cupcake cases. Place the batter into the cases up to 3/4 of their height. Bake for about 25 minutes at 170ºC or until a stick inserted into the cupcakes comes out dry. Remove, cool on a wire rack.
Cream topping:
400 ml whipping cream 36%, chilled
1 Tbsp mascarpone cheese
1 Tbsp icing sugar
1 tsp vanilla extract
250 g small strawberries
4 Tbsp strawberry jelly
1 Tbsp hot water
In a mixing bowl, add in the whipping cream and mascarpone cheese. Beat with sugar and vanilla extract until light and fluffy. Place the cream in a piping bag with a decorating tip and pipe onto the cupcakes. Place the cut strawberries on top. Add hot water to the jelly, mix until the jelly dissolves (you can add more water). Spread the jelly on the strawberries, cool.
Enjoy!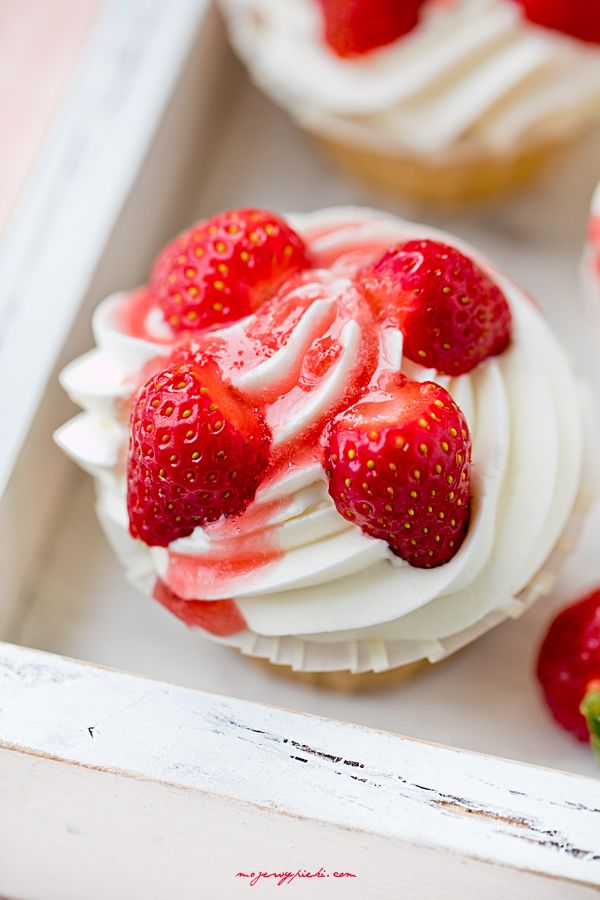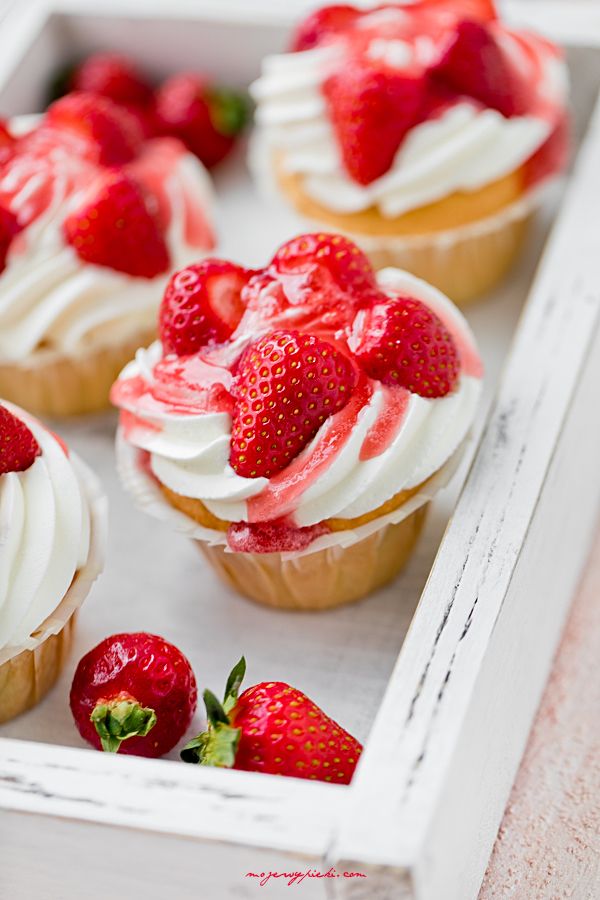 Recipe from '500 cupcakes & muffins'.