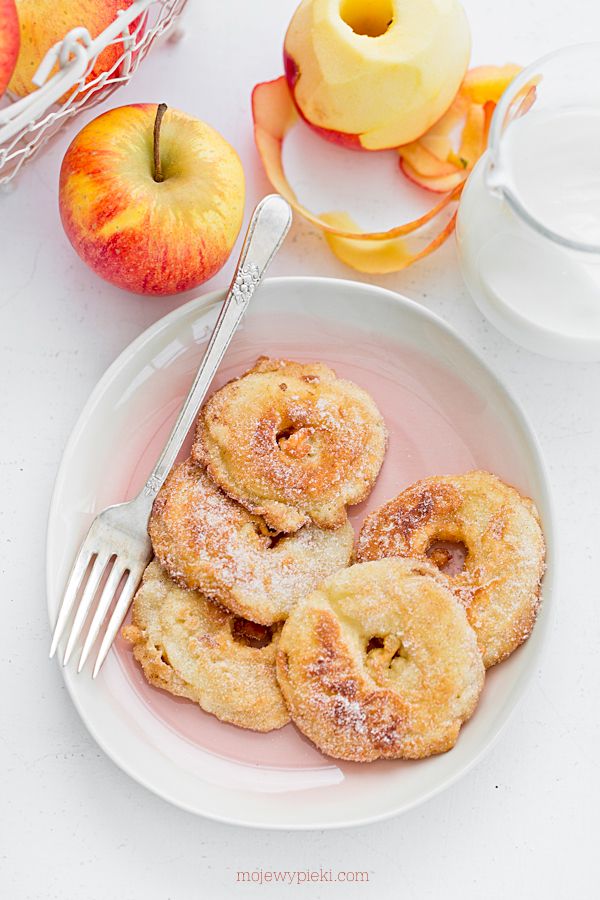 Apples coated in pancake batter – a childhood memory :). Yummy! This recipe is from a 30-year-old culinary book, so this flavours are classic and worth looking back at. A perfect afternoon dessert and a way to get rid of winter apples from the pantry ;).
Ingredients:
1 cup plain flour
1 cup milk
2 eggs
1 tsp sugar
half a packet vanilla sugar (8 g)
1 Tbsp oil
4 large apples
Also:
rapeseed oil for frying
caster sugar with cinnamon, for coating
Hollow out the inside of the apples, peel and cut into 0.5 cm slices.
In a bowl, add in all of the ingredients apart from the apples. Mix until smooth (if necessary you can add 3 Tbsp of flour).
Heat a few tablespoons of oil in a frying pan. Coat the sliced apples in batter and fry in hot oil on both sides until a golden colour. Put on a paper towel to drain and then sprinkle / coat with cinnamon sugar.
Enjoy!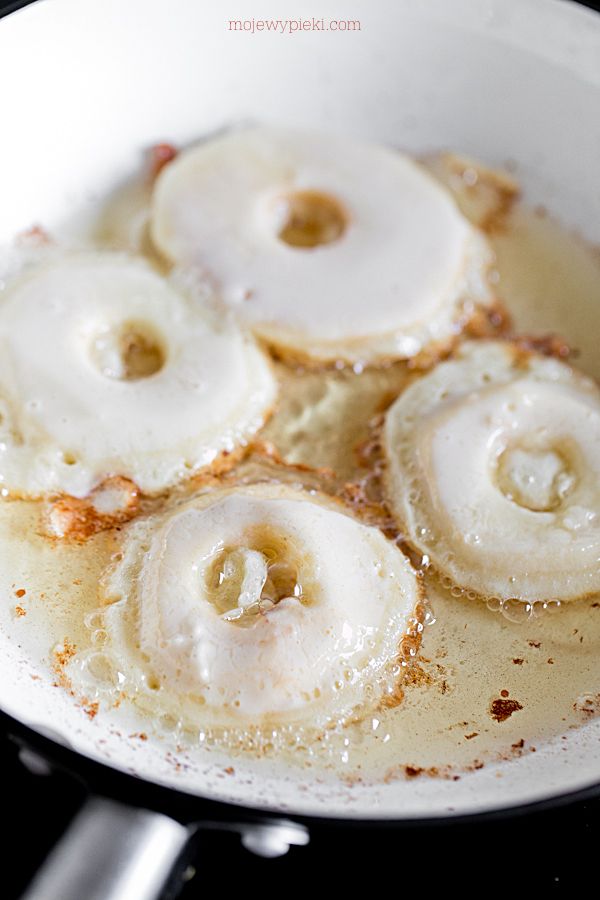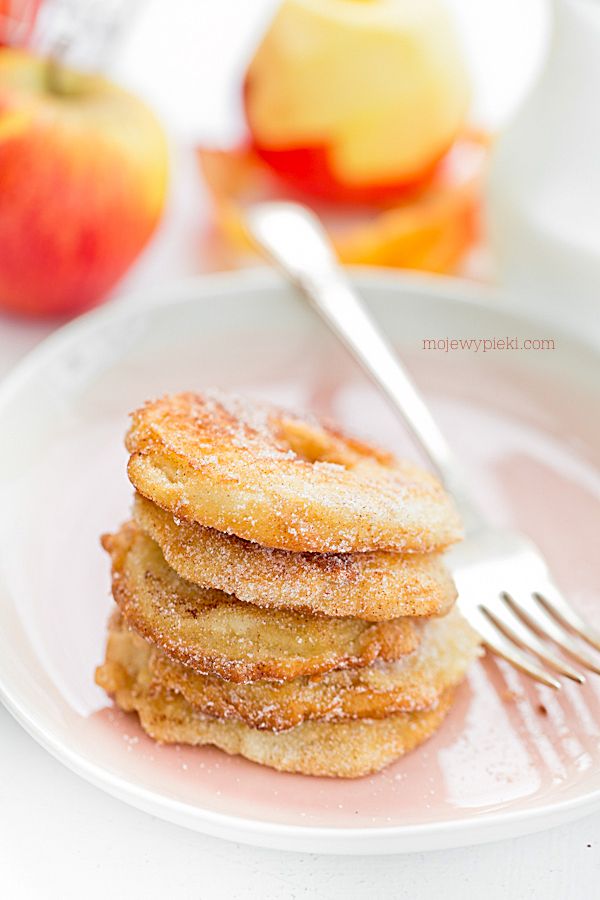 Source of recipe – "Vademecum Łakomczucha" Alina and Paulina Fedak.