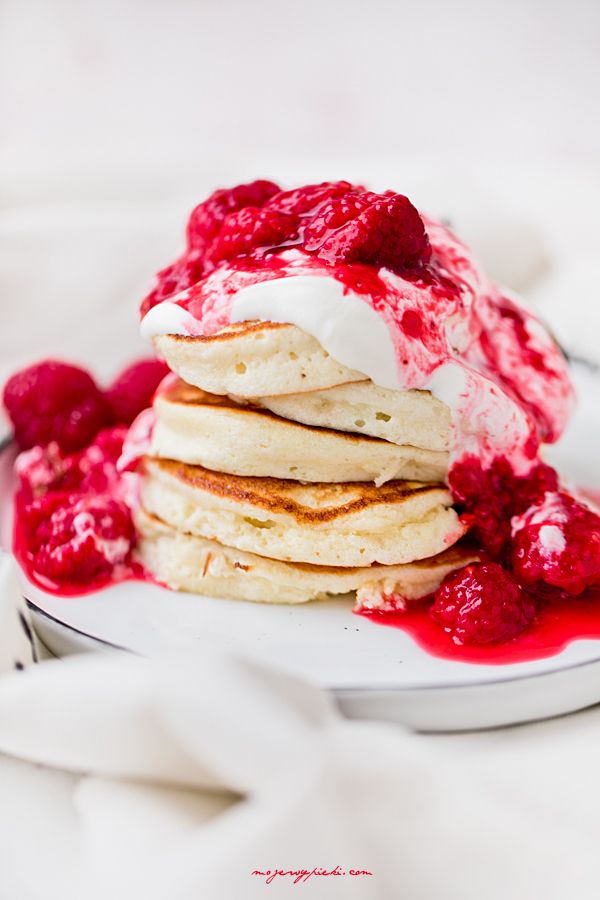 Delicate curd cheese pancakes. They get their fluffiness from the beaten egg whites. The taste is very similar to a Japanese cheesecake, but pancakes are, of course, much faster to make ;-). They are like small and soft cheese clouds. I served them with sour cream and fruit sauce. They are so addictive – I recommend for you to try this recipe out!
Ingredients for 15 pancakes:
3 large eggs, separate the egg whites from the egg yolks
2 Tbsp caster sugar
225 g semi-fat or full-fat curd cheese (or cottage cheese)
50 g plain flour
1 tsp vanilla extract
All ingredients should be at room temperature.
Using a fork, crush the curd cheese (or cottage cheese) well.
In a mixing bowl, add in egg yolks and sugar. Beat well until fluffy. Add curd cheese, plain flour and vanilla extract, beat. In a separate bowl, whisk the egg whites and gently mix them into the pancake batter.
Fry over a medium heat using a small amount of oil, then turn it over and cook until both sides are golden brown (1 full Tbsp of pancake batter = 1 pancake)
Serve with fruit sauce and sour cream.
Ingredients for the raspberry sauce:
250 g raspberries
2 Tbsp sugar
In a small pot, add in the raspberries and sugar. Heat until the sugar dissolves and the fruit starts to soften slightly, stirring occasionally. Remove from the hob, cool down.
Enjoy!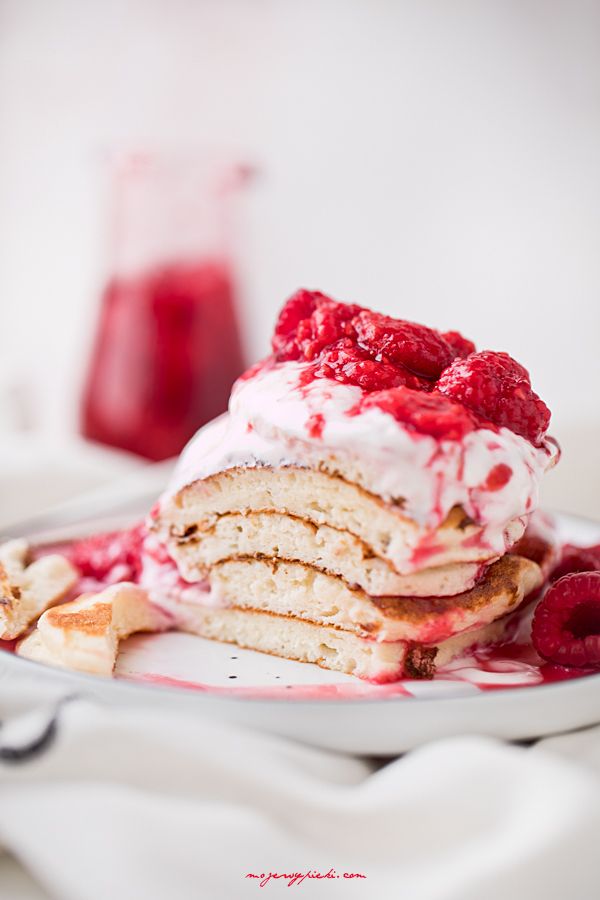 Source of recipe – "Feast" Nigella Lawson.