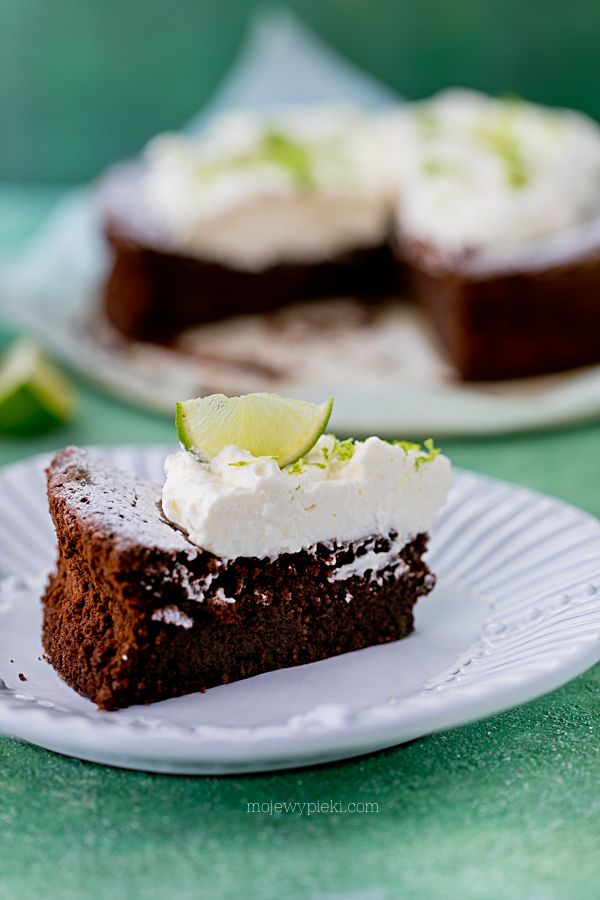 A flourless chocolate cake with a hint of lime. Served with margarita cream, which adds a little bit of freshness to the dessert. It's such a tasty chocolate cake – you can't pull yourself away from it ;). If you'd prefer this recipe to be non-alcoholic, just skip out on the liqueur and tequila.
Ingredients for the cake:
150 g dark chocolate
150 g butter
6 large eggs
220 g caster sugar
100 g ground almonds
4 tsp cocoa powder
juice and fresh zest from 1 lime
All ingredients should be at room temperature.
Melt butter in a saucepan. Take off the hob and add in chocolate, briefly mix and leave for 2 minutes. After this time, mix to make a smooth chocolate sauce. Set aside to cool slightly.
In a mixing bowl, add in eggs and sugar and beat until light and fluffy. It should almost triple in volume. Add ground almonds and sifted cocoa powder. Mix. Pour in the cooled chocolate sauce, grated lime zest and juice. Gently mix.
Line the bottom of a cake tin (23 cm in diameter) with baking paper. Gently pour the cake batter into the tin, level out. Bake at 180°C for about 40 – 45 minutes. The cake should be springy on top but a bit wobbly underneath. Remove and cool on a cooling rack.
Place the margarita cream on the cake. You can also sprinkle with some lime zest on top.
Ingredients for the margarita cream:
60 ml lime juice (2-3 limes)
15 ml tequila
15 ml orange Cointreau liqueur
40 g icing sugar
250 ml double cream
All ingredients should be chilled.
Mix together the lime juice, tequila and orange liqueur. In a separate bowl, whip the double cream with icing sugar. Combine all ingredients together and mix gently.
Enjoy!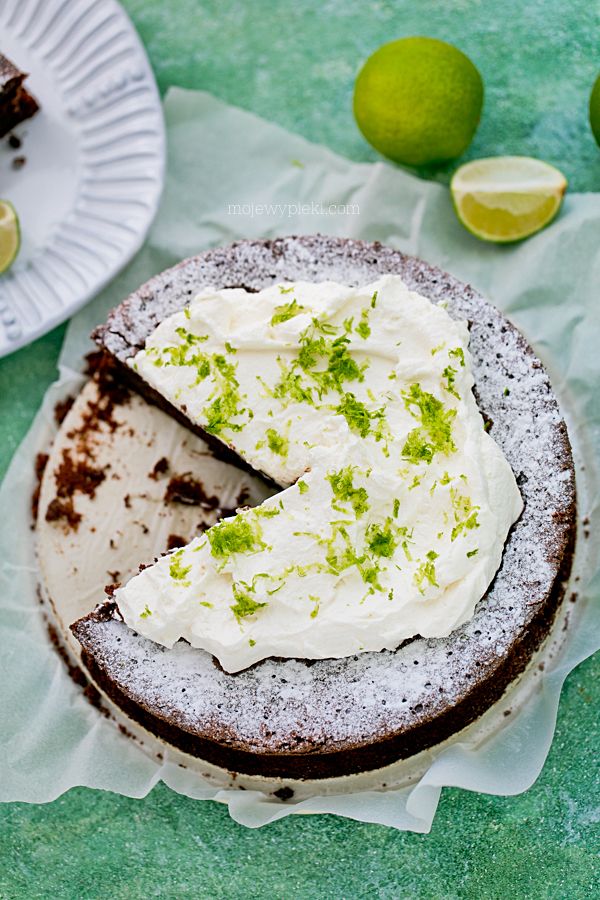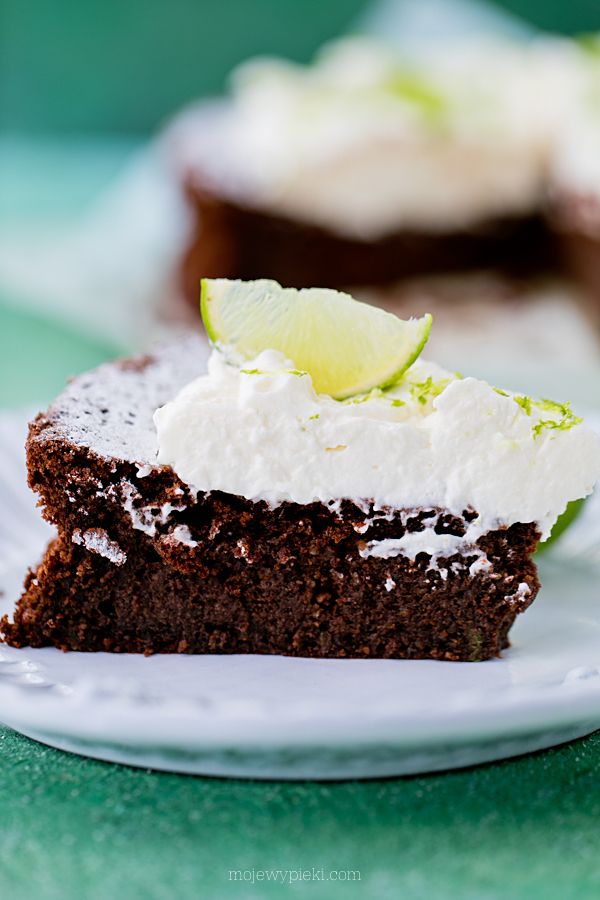 Source of recipe – "Kitchen. Recipes from the heart of the home" by Nigella Lawson.