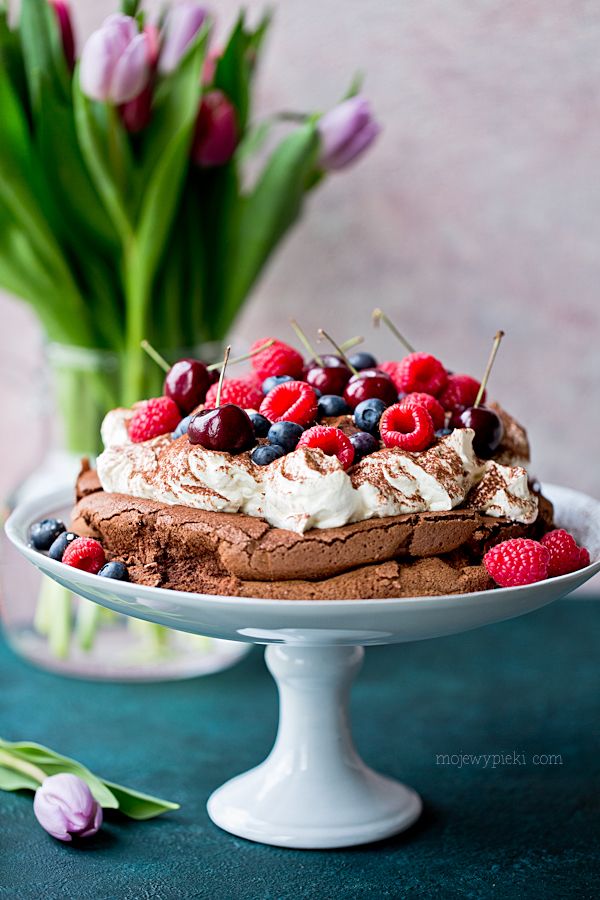 The chocolate cloud cake is a famous sunken chocolate cake. Flourless – just chocolate, eggs, butter and sugar. A perfect combination of a moist and dense (but light and airy at the same time) chocolate base with the whipped cream. Top it with your favourite fruit. Believe it or not, this cake melts in your mouth… 
Ingredients:
250 g dark chocolate, chopped
125 g butter
6 large eggs
175 g caster sugar
grated zest of 1 orange
2 Tbsp Cointreau
All ingredients should be at room temperature.
Melt the butter in a pot and remove from the heat. Add chopped chocolate and leave aside for 2 minutes. After this time, stir until smooth. Cool slightly.
Beat the 2 whole eggs and 4 egg yolks with 75 g of the caster sugar then gently add the chocolate mixture, the Cointreau and orange zest.
In another bowl, beat the remaining 4 egg whites and the rest of the sugar until foamy. Lighten the chocolate mixture with a dollop of egg whites, and then fold in the rest of the whites.
Prepare a baking pan with a diameter of 23 cm lined with baking paper. Spread the batter into the prepared pan and smooth with spatula. Bake at 180ºC for about 35 – 40 minutes, until the cake is cracked and risen. The middle of the cake will sink as it cools providing a crater to fill with whipped cream.
Cream topping:
500 ml whipped cream 36%, chilled
250 g mascarpone cheese, chilled
1 Tbsp Cointreau
3 Tbsp icing sugar
cocoa for sprinkling
Whip the cream with mascarpone and sugar and then add the cointreau. Continue whipping until the cream is firm. Fill the center of the cake with the cream and dust the top lightly with cocoa powder. Decorate with fruit.
Store in a refrigerator.
Enjoy!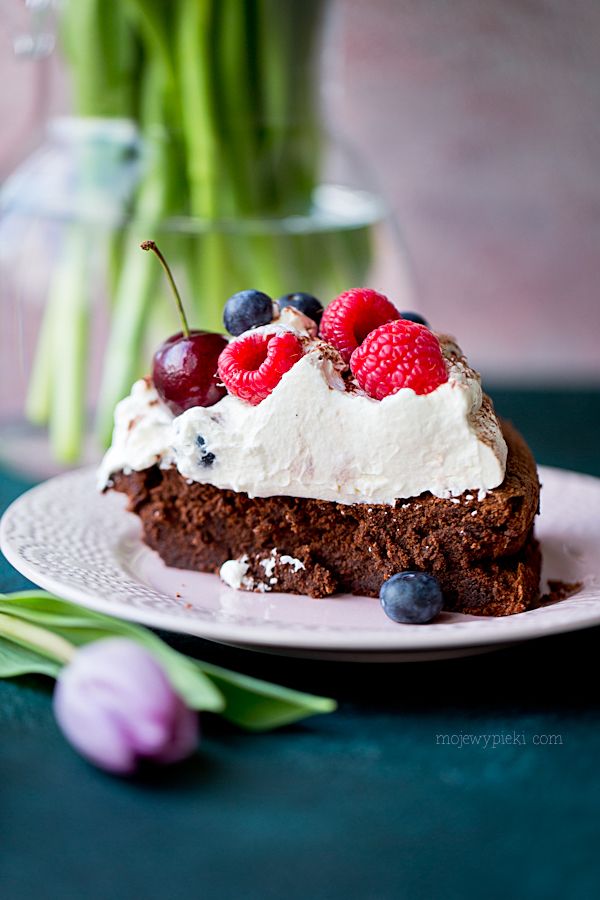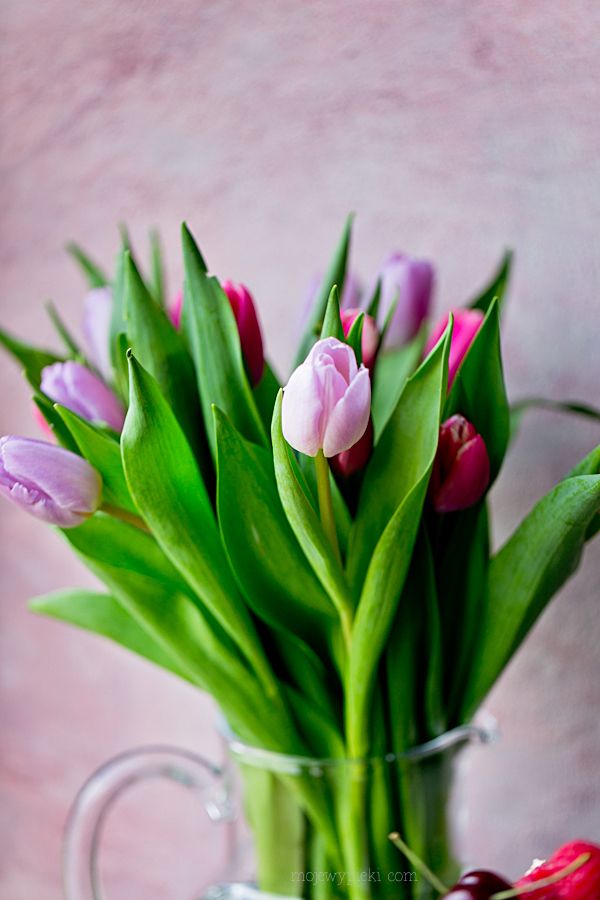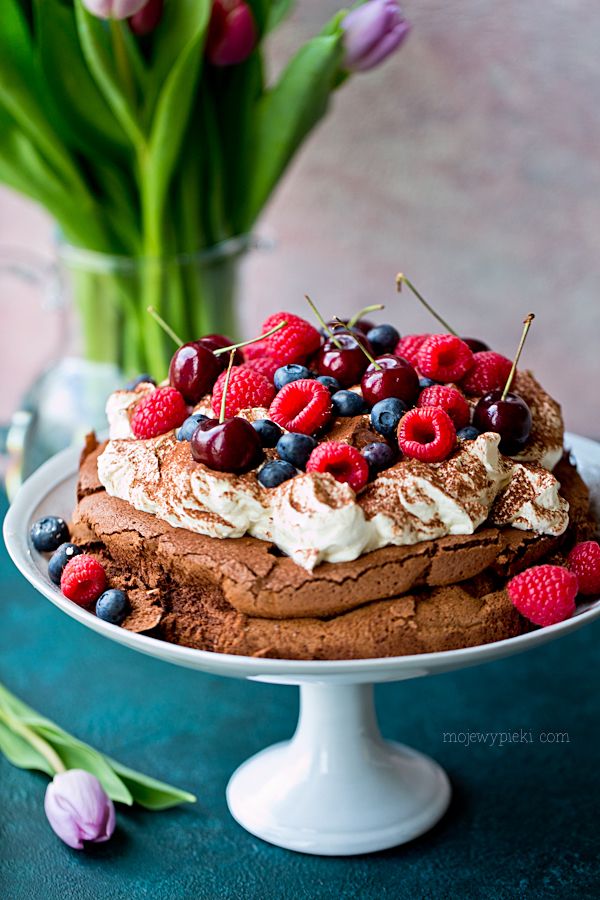 Nigella Lawson's recipe.