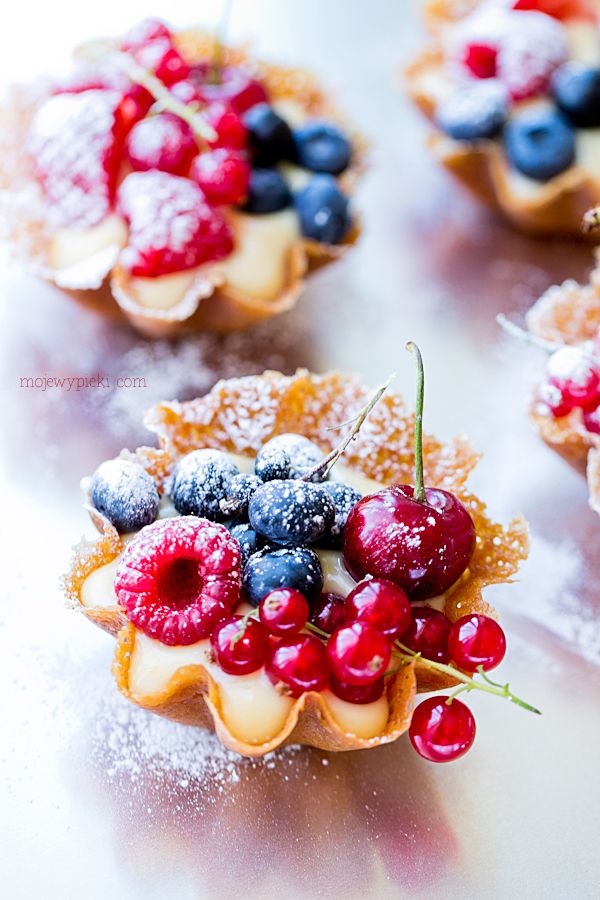 Summer this year really surprised me. Just when I started to warm to the British weather. I love the subtle English summers, slightly colder in the mornings and evenings. I only like really hot weather when I'm on holiday abroad… The temperatures here for the past month have been around 30ºC, not a single drop of rain has fallen. I have to admit, it is hard to turn the oven on in such hot weather. It's hard to resist not baking anything so today I decided to made a quick dessert: brandy snap baskets that I bought and lemon curd, a perfect dessert to make in a couple of minutes. If you can't find anywhere that sells these, you can serve the dessert on crumbled biscuits in cups or even in ice cream cones. It is very important to make the dessert just before serving (otherwise the brandy baskets will become soggy from the cream). Delicious and not too sweet dessert, served with fruit :-).
Ingredients:
6 brandy snap baskets
325 g lemon curd (shop-bought or homemade)
200 g creme fraiche or thick sour cream, 18%
seasonal fruit e.g. strawberries, blueberries, cherries, currants, raspberries
Make the dessert just before serving.
In a bowl, add in the sour cream with lemon curd (you can add less than it says in the ingredients, depending on your preferences). Mix with a whisk to combine. Fill the brandy snap baskets with lemon cream and decorate with fruit.
You can also dust with icing sugar and sprinkle with grated chocolate, if you want. Serve immediately.
Enjoy!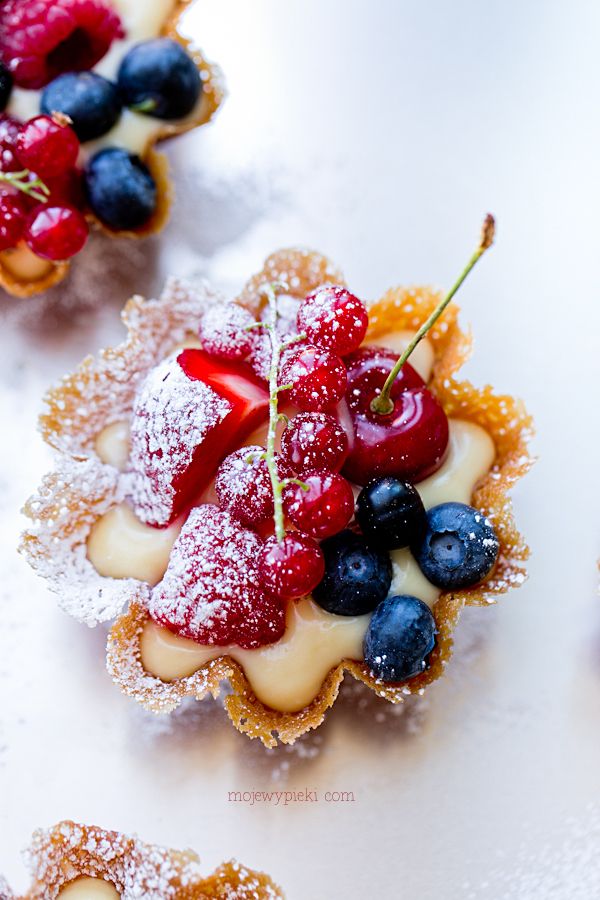 Source of recipe – BBC Good Food.