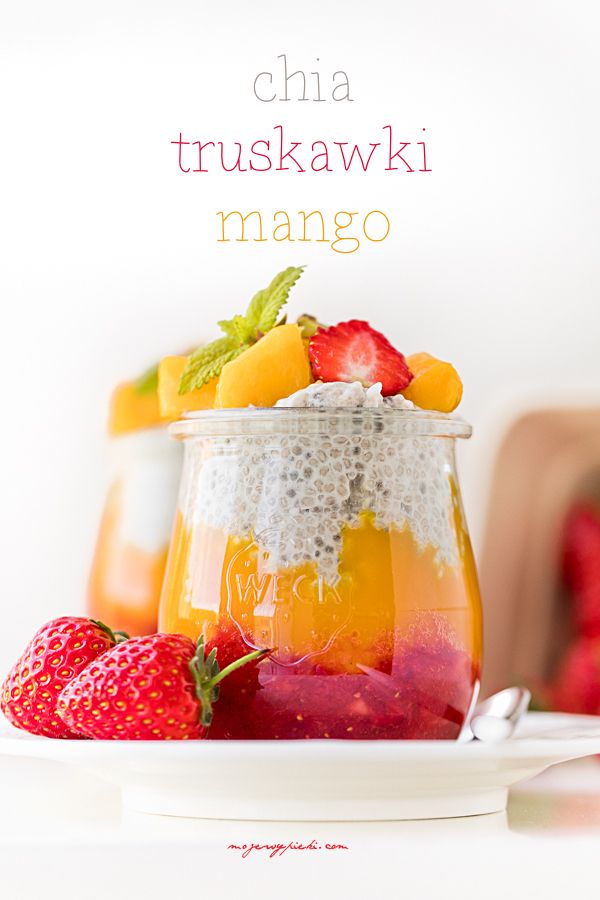 This chia pudding with strawberries and mangos is perfect for a summer's day. Chia seeds are best soaked overnight in milk (I would recommend either coconut or almond milk) to enjoy a light and healthy breakfast with fruit the next day. Great during hot weather :-).
Ingredients for 4 servings:
1 cup coconut milk
3 Tbsp chia seeds
1.5 Tbsp maple syrup
1 tsp vanilla extract
150 g strawberries
150 g mangos
fresh strawberries and mangos for decoration
In a cup, add in 3 tablespoons of chia seeds with coconut milk and mix. Place aside for 15-20 minutes. After this time, it forms a 'gel' consistency. Stir again. Sweeten with maple syrup and add vanilla extract. Cover with cling film and put in the fridge for 5 – 6 hours or overnight.
Before serving, use a fork to crush up the strawberries. Place the mango slices into a blender and blend to a puree consistency.
Place the dessert into cups following this order: a layer of strawberries, mango puree and chia pudding. Decorate with fresh fruit.
Enjoy!