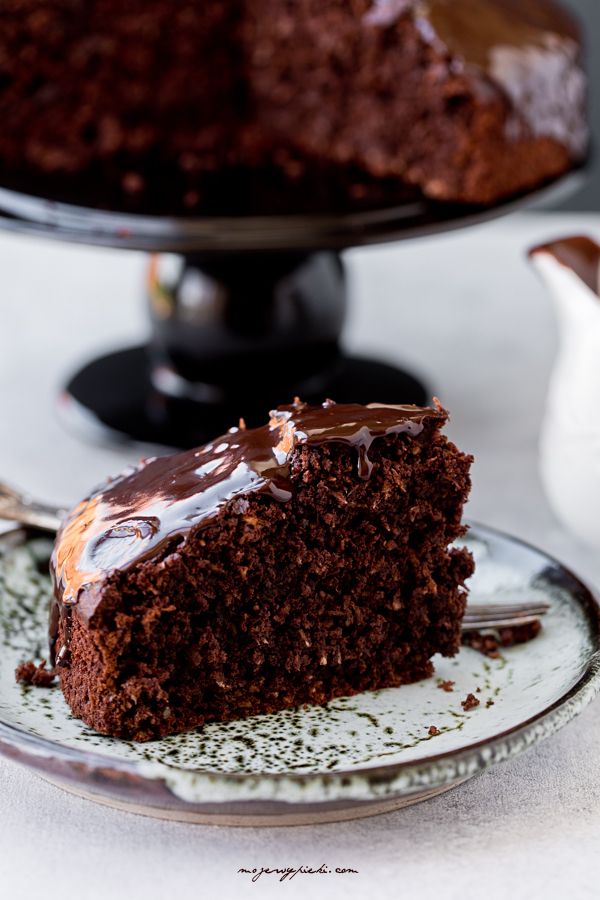 A simple chocolate and coconut cake that you don't even need to use a mixer for. A perfect recipe for beginners at baking because it is so easy to follow. You will probably find the ingredients for the cake in your kitchen cabinet :-). Because of the desiccated coconut added to the cake batter, you may realise that the cake is quite crumbly, but don't worry, it's still moist and very chocolatey. Try it out, it's so delicious!
Ingredients:
250 g butter
4 large eggs
185 ml milk
220 g sugar (or more, to taste)
90 g cocoa powder
225 g plain flour
2.5 tsp baking powder
1.5 cups desiccated coconut
All ingredients should be at room temperature.
Melt butter and leave to cool slightly. Add in the eggs, milk, sugar and mix using a whisk until combined. Add in sifted cocoa powder, plain flour and baking powder, mix with a whisk until combined. Add desiccated coconut and mix.
Line a cake tin (23 cm in diameter) with baking paper. Pour the cake batter into the tin. Bake at 170°C, preferably without the fan, for about 60 minutes or until a stick inserted into the cake comes out dry. Remove from the oven. After the cake has cooled down, pour chocolate glaze over it.
Ingredient for the chocolate glaze:
60 ml whipping cream 36%
80 g dark chocolate chips or chopped dark chocolate
Heat the whipping cream in a small saucepan over medium heat until it is almost boiling. Remove from the heat, add chopped chocolate then put away for 2 minutes. After this time, mix until smooth and glossy. Allow the glaze to cool slightly before pouring over a cake.
Enjoy!
Source of recipe – "Chocolate" by Donna Hay.