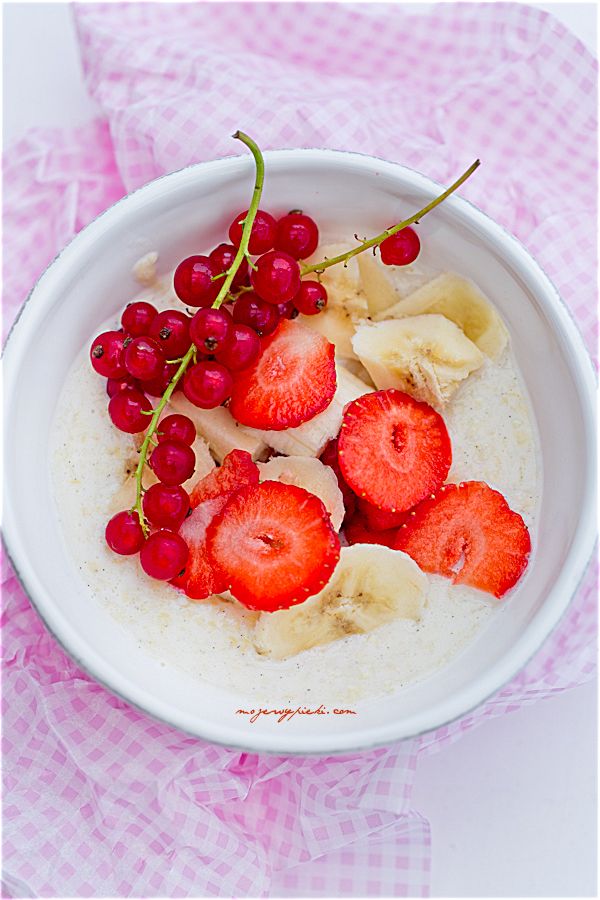 This is my most recent breakfast invention ;-). Instead of cooking millet and using a blender (which means that more bowls get dirty) I bought millet flakes which only have to be cooked for 3 minutes. I serve them with seasonal fruit. My kids loved it more than millet 'custard' – it is lighter than tradition oat porridge.  Have you tried it out yet?
Ingredients for one serving:
1/2 cup millet flakes
1 cup milk
sugar or honey, to taste
1/2 tsp vanilla paste
In a saucepan, add in millet flakes, milk, sugar or honey and vanilla. Bring to boil. Cook for 3 minutes on low heat, stirring often. If the mixture is too thick, add more milk. Remove from heat, place in a bowl and serve with preferred fruits.
Warning: if you are on a gluten-free diet, you should search for millet flakes which don't contain gluten.
Enjoy!