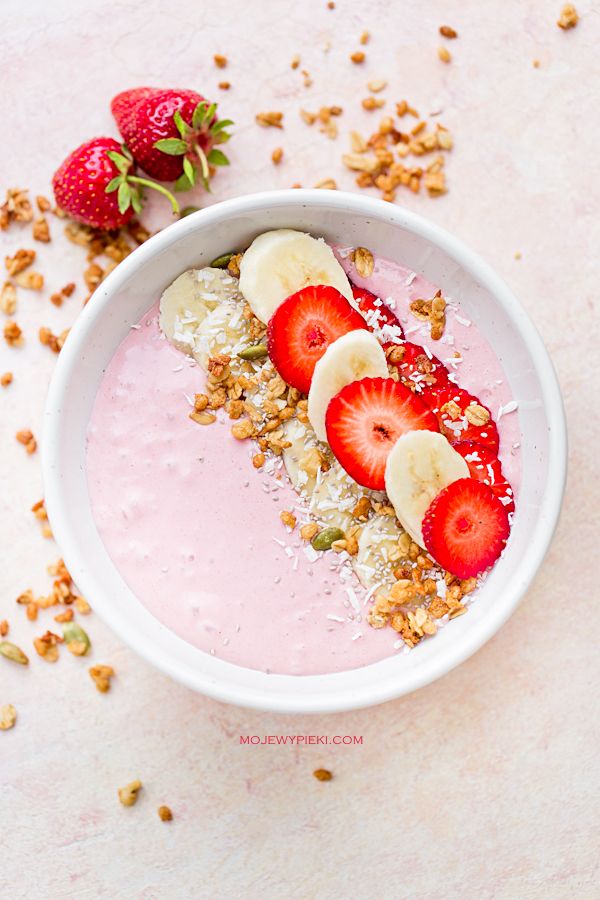 A healthy fruit breakfast bowl or a healthy dessert. Delicious strawberry and banana smoothie with coconut milk served with additional fresh fruit, seeds, coconut, granola or just the way you like it :-). Add some frozen fruit to make smoothie bowl thicker – thick enough to support your toppings. Start the day with a nourishing breakfast bowl!
Ingredients for 1 serving:
1 cup strawberries, frozen
1 banana
1/2 cup coconut milk (from a can)
Stem the strawberries and peel the banana.
Put all ingredients into the bowl of a blender and puree until completely smooth – the mixture should be thick. Pour into a bowl and arrange toppings as desired.
For a topping:
fresh strawberries and banana, sliced
chia seeds, granola, nuts, grains, coconut flakes etc.
Enjoy!