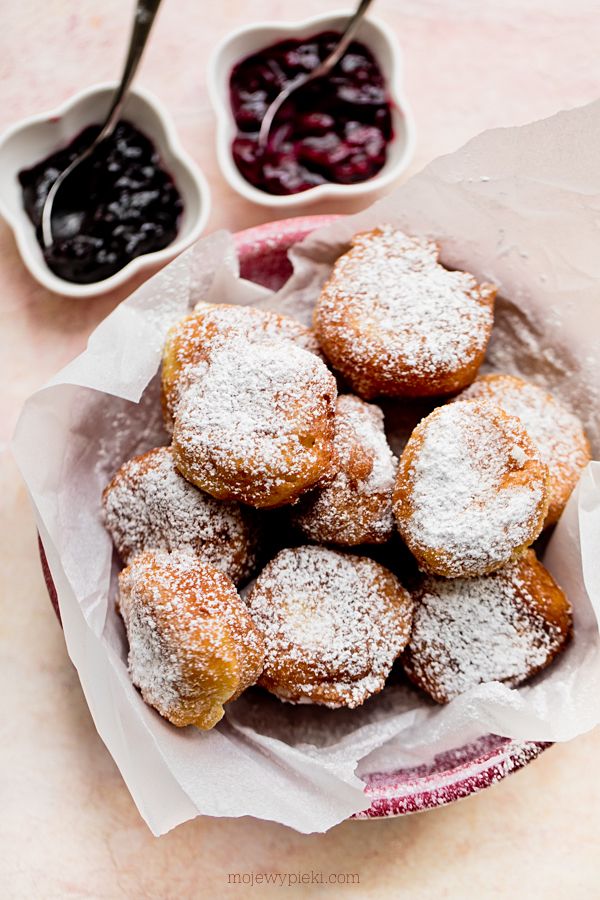 Excellent Polish pancakes (racuchy) made with yoghurt. Probably the fastest dessert in the world! You don't even need to use a mixer. They are even more delicious if you sprinkle them with icing sugar. You can add some slices of apple into the batter. Make sure to add this recipe into your favourites ;-).
Ingredients for 2 plates full of racuchy:
250 g Greek or natural yogurt
3 large eggs
200 g plain flour
1 tsp baking soda
Also:
rapeseed oil, for frying
icing sugar, for sprinkling
In a bowl, add in the yogurt and eggs. Stir with a whisk just to combine the ingredients. Add in the sifted plain flour and baking soda directly into the bowl. Mix with a whisk. The mixture should be relatively thick – you can add another Tbsp of yogurt if necessary.
Fry in a non-stick frying pan, with oil, on both sides, until golden brown. Repeat with remaining batter adding more oil as necessary. After frying, place them on some kitchen paper towels to soak up the excess oil. Dust with icing sugar and serve.
Enjoy :-).