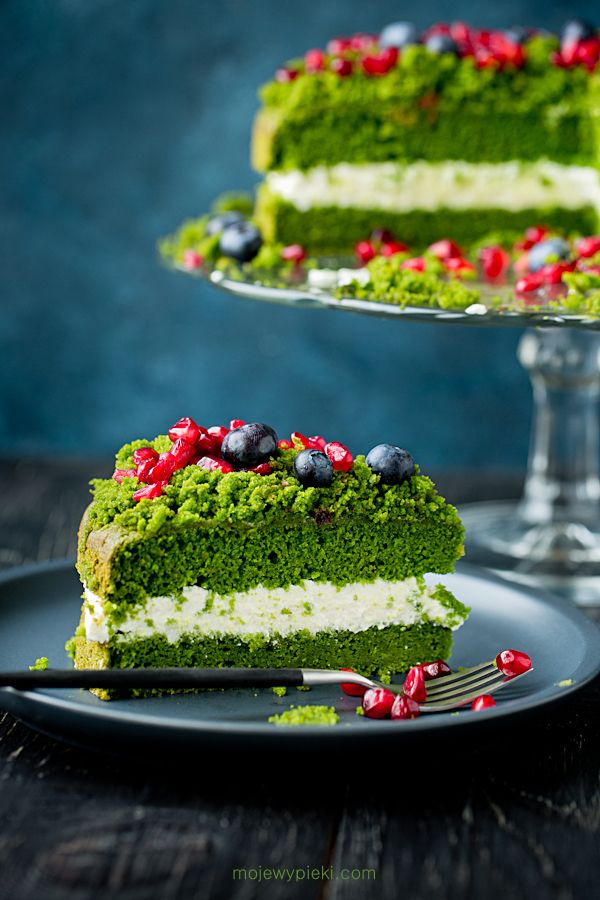 Forest Moss Cake, a delicious and light cake with a lemony mascarpone cream filling. This cake is naturally green due to the addition of one secret (but natural) ingredient; some people would never guess what it is. A magical cake with an unusual taste. What a surprising way to enjoy spinach!
Ingredients:
400 g fresh baby spinach or frozen leaf spinach
3 large eggs
3/4 – 1 cup caster sugar
3/4 cup sunflower or rapeseed oil
2 cups plain flour
2.5 tsp baking powder
2 Tbsp lemon juice
zest of 1 lemon
All ingredients should be at room temperature.
Place the frozen leaf spinach in a sieve over a bowl. Leave to defrost, then squeeze it against the sieve to get rid of the moisture (puree in blender, if needed). Fresh baby spinach – puree in blender or food processor.
In a large bowl, beat the eggs and sugar together until pale, thick and fluffy. Gradually add the oil and beat to combine. Add the spinach puree, lemon juice and zest, and stir to combine. Add the sifted flour with baking powder and mix with a spatula just to combine.
Prepare a baking pan with a diameter of 23 cm lined with baking paper. Pour the mixture into the prepared pan and bake at 165ºC for 40 to 45 minutes or until a skewer inserted into the centre of the cake comes out clean. Remove from the oven, cool.
Mascarpone cream:
250 ml whipping cream
125 g mascarpone cheese
1.5 Tbsp icing sugar
1 tsp vanilla or lemon extract or lemon juice
All ingredients should be chilled.
Place all ingredients together in a large bowl and whisk until stiff.
To assemble
Level the cake – gently cut the top off the cake. Crumble the top into a separate bowl and set aside.
Cut the cake horizontally through the centre of the cake to make two layers. Sandwich the layers of the cake with mascarpone cream, leaving 3 Tbsp cream for the top. Spread the rest of the cream over the entire cake and sprinkle with crumbs.
Decorate with the pomegranate seeds and blueberries. Chill in the fridge until ready to use.
Store in the refrigerator.
Enjoy!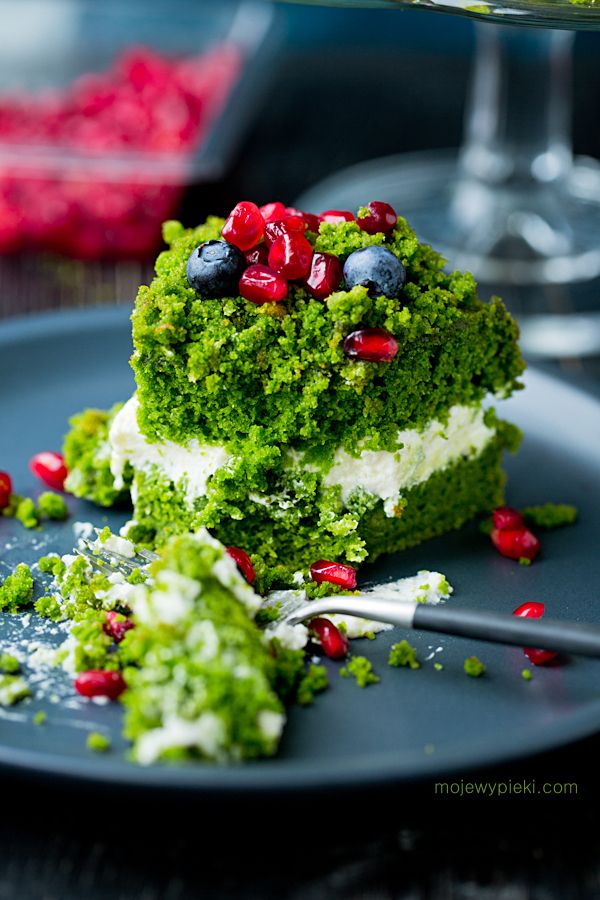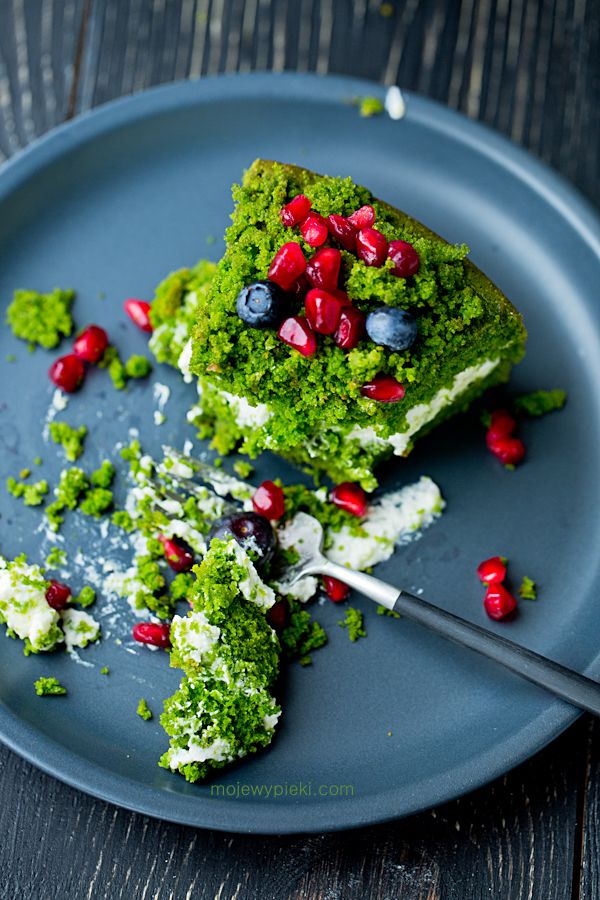 Source of inspiration – Yemek Tarifleri.