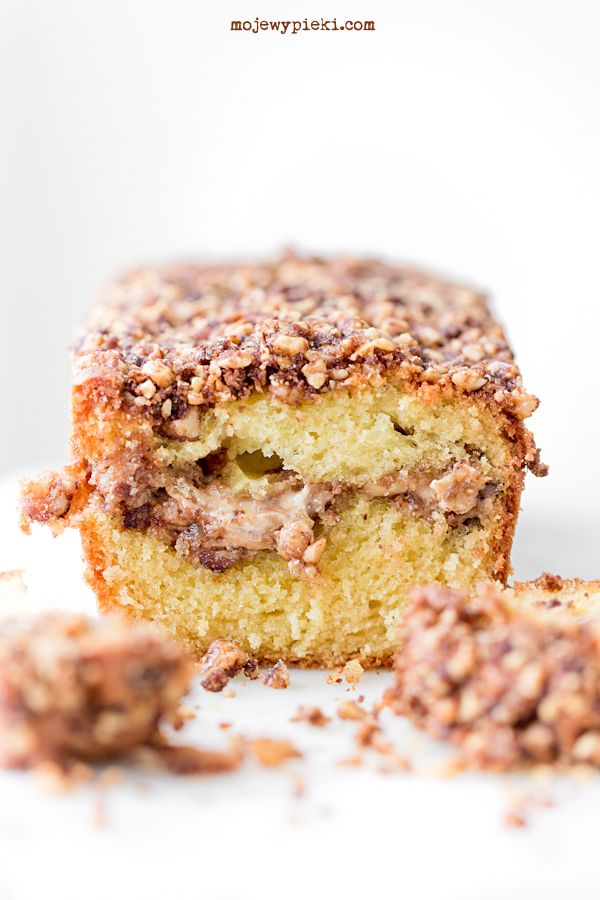 A delicious cake with walnuts and halva. Light and fluffy with dreamy melting in your mouth halva filing running through the centre of the cake. Full of walnuts and cinnamon. You will fall in love with this cake from the first bite.
Ingredients for the cake:
85 g butter
100 g caster sugar
2 eggs
200 g plain flour
1 tsp baking powder
1/2 tsp bicarbonate of soda
130 g soured cream
Ingredients for the topping:
60 g butter
120 g walnuts, roughly chopped
1 tsp cinnamon
25 g dark muscovado sugar
Additionally:
170 g plain halva, broken into 3 cm pieces
Prepare the topping:
Put the butter in a small saucepan on a medium heat. Leave to melt, then let it sizzle for a few minutes until it's tea-brown in colour and smells nutty. Remove from the heat and set aside to cool. Once cool, mix with the butter, walnuts and cinnamon. Divide the mixture in two and stir the sugar into one of the portions, set aside.
Prepare the cake:
All ingredients should be at room temperature.
Cream the butter and sugar together until light and fluffy. Add the eggs, one at a time and beat until just mixed (the batter will curdle slightly at this step, but it won't make any difference to the finished cake). Sift together the flour, baking powder, bicarbonate of soda and add into a cake together with soured cream. Use spatula to mix carefully. Make sure not to over-mix.
Prepare 12 x 25 cm tin: butter the tin and sprinkle lightly with flour.
Spread half the batter on the base of the cake tin and evenly scatter over the sugarless nut mix. Dot the halva on top, and spread the remaining batter over this, then sprinkle the sugary nuts on top. Bake for 40 – 45 minutes until a skewer inserted into the centre of the cake comes out clean. Remove from the oven, cool.
Enjoy!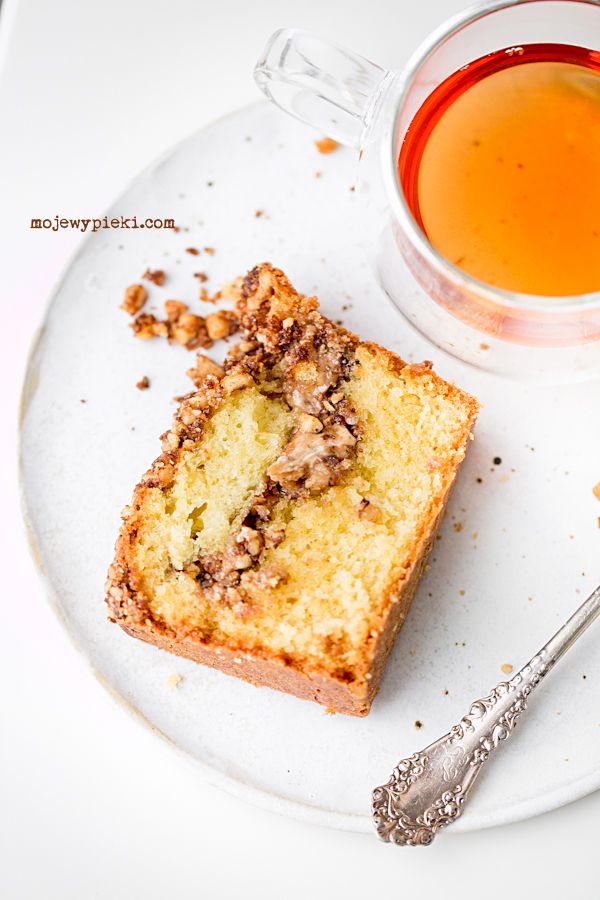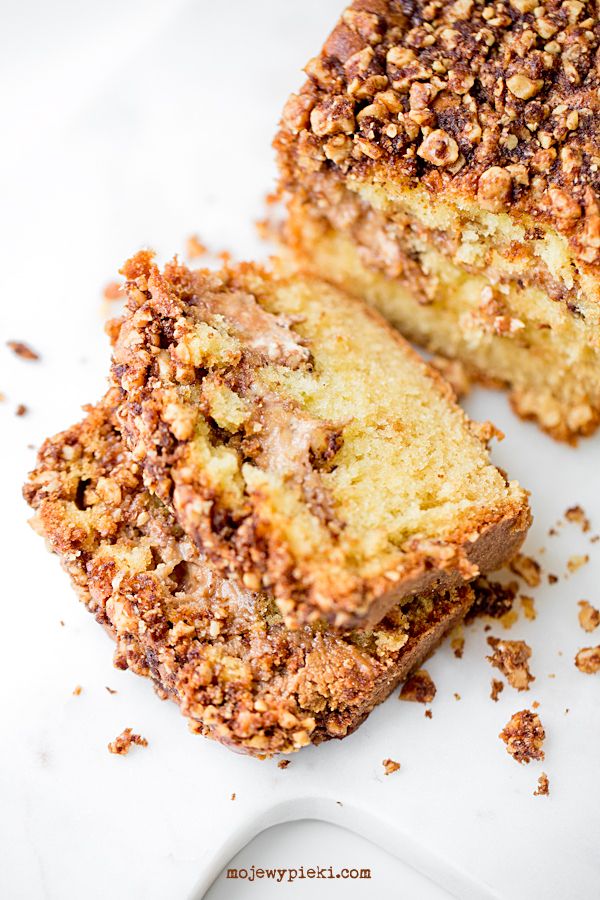 Source of recipe – Yotam Ottolenghi.