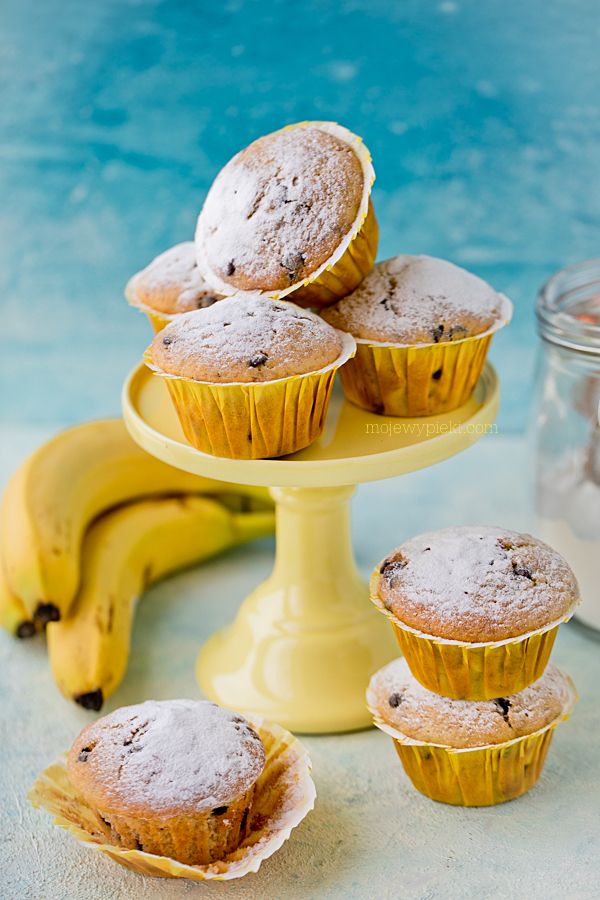 Delicate, moist and fluffy banana muffins. These muffins always turn out well and stay fresh for a long time. With chocolate chips sprinkled in the muffin batter. What's not to love? You can use your favourite type of chocolate. Even though I'm a dark chocolate fan, I have to admit that milk chocolate works great in these muffins. Perfect for dessert, for you and the children :-).
Ingredients for 12 muffins:
300 g plain flour
3 tsp baking powder
220 g caster sugar
2 large eggs
60 ml rapeseed or sunflower oil
250 ml sour cream or buttermilk/kefir
2 tsp vanilla extract
1 cup mashed ripe bananas
130 g chocolate chips or chopped milk or dark chocolate
Also:
icing sugar, for sprinkling
All ingredients should be at room temperature.
In a large bowl, add in the wet ingredients: eggs, oil, sour cream, vanilla extract and mashed bananas. Mix with a whisk until combined. Add in the sugar and mix. Sift the dry ingredients into the bowl: the flour and baking powder. Mix with a whisk to only combine the ingredients, no longer. Add chocolate chips and mix.
Line a muffin tray with 12 muffin cases. Divide the batter equally between the muffin cases.
Bake at 170°C for about 25 minutes or until a stick inserted into the muffins comes out dry.
Remove, cool on a wire rack. Sprinkle with icing sugar before serving.
Enjoy!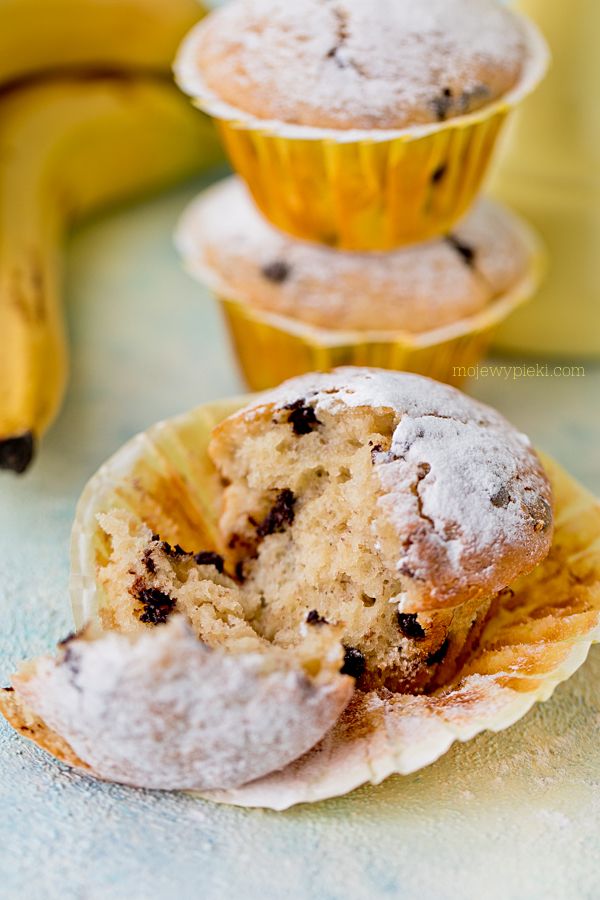 Source of recipe – Donna Hay.