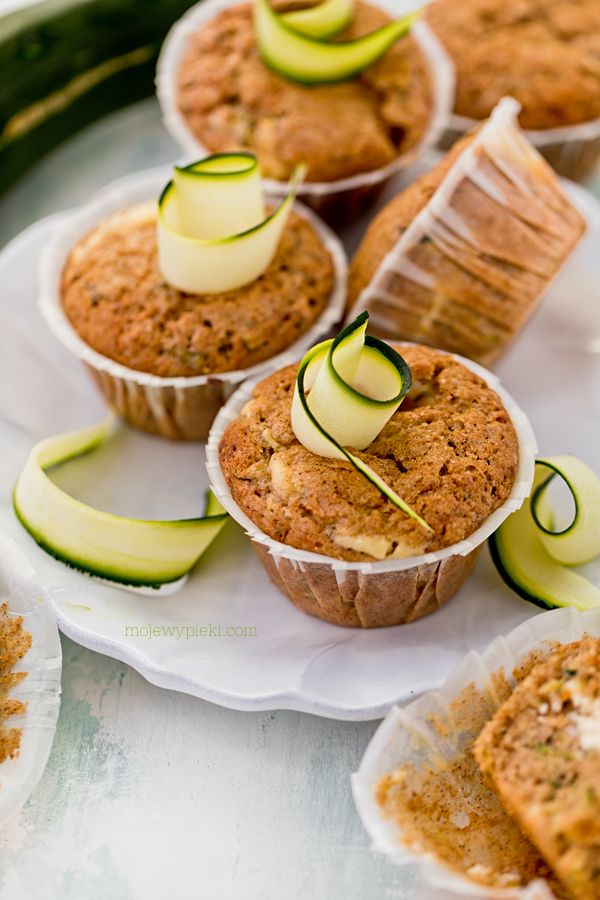 Soft and tasty muffins made from courgette and stuffed with a cream cheese (or curd cheese). It's such a good combination of flavours! With a slight hint of cinnamon and finished off with a sugar crunch on top. The muffins are very moist and stay fresh for a long time. What more could you want? 😉
Ingredients for 10 muffins:
190 g plain flour
1.5 tsp baking powder
a pinch of salt
2 tsp ground cinnamon
1/4 tsp nutmeg
125 ml sunflower or rapeseed oil
1 large egg
1 tsp vanilla extract
70 g light brown sugar
30 g caster sugar
180 g shredded courgette* (no need to blot dry)
All ingredients should be at room temperature.
In a bowl, whisk together the egg, vanilla extract and oil. Add in the caster sugar and brown sugar and mix. Add in sifted plain flour, baking powder, salt, cinnamon and nutmeg, mix. Add the shredded courgette. Mix until just combined.
Ingredients for the curd cheese filling:
150 g curd cheese, minced (or cream cheese)
1 egg yolk, from a large egg
1 tsp vanilla extract
35 g sugar
All ingredients should be at room temperature. Mix the ingredients for the curd cheese filling together.
Also:
Line a muffin tin with 10 muffin cases. Place a tablespoon of the muffin batter into each case and then add a tablespoon of the curd cheese filling. Finish it off by adding another tablespoon of muffin batter on top. Sprinkle with demerara sugar.
Bake at 160°C for about 25 minutes or until a skewer inserted into the muffins comes out dry. Remove from the oven and place on a cooling rack.
*Wash the courgette (don't peel it) and cut of the ends on both sides. If there are large seeds inside, remove them before shredding.
Enjoy!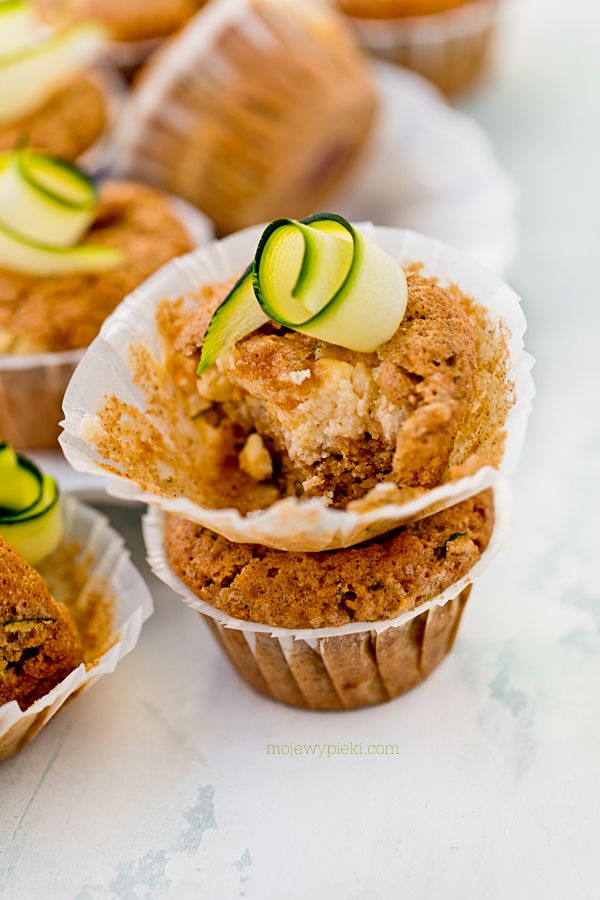 Source of recipe – Sally's baking addiction.