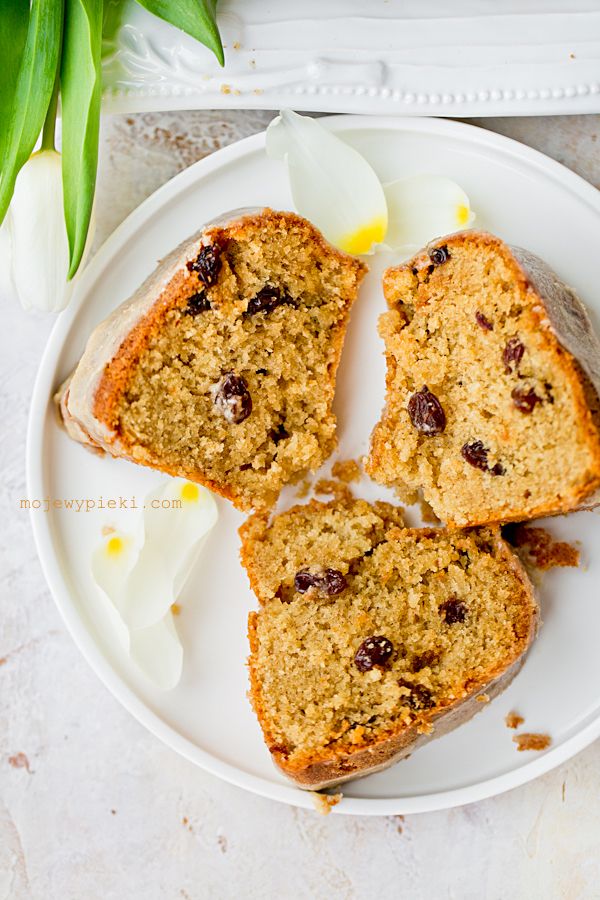 A unique, sweet and delicate cake with a distinctive taste of rum and raisins. We loved it from the first piece. I also baked the version with raisins and whiskey and… I do not know which one is better ;). Importantly, the cake is very delicate after baking, it is best to bake it the day before. I took the pictures just after baking. I would recommend!
Ingredients:
200 g raisins
120 ml dark rum
220 g butter
180 g light brown muscovado sugar
2 large eggs
300 g plain flour
2 tsp baking powder
half a tsp of ground cinnamon
175 g soured cream
All ingredients should be at room temperature.
In a small saucepan, put raisins and pour rum. Bring to a boil, boil for a few minutes, then remove from the hob and set aside for 1 hour or until all the alcohol soaks into the raisins.
Cream the butter and the sugar together in a bowl until pale and fluffy. Add the eggs, one at a time, beating well after each addition (the batter will curdle slightly at this step, but it won't make any difference to the finished cake). Add sifted flour, baking powder and cinnamon, then add the soured cream. Stir with spatula until just combined. Add the soaked raisins and stir.
Prepare 23 cm diameter bundt tin, butter and sprinkle with flour, shake off the excess flour. Spoon in the batter and level the top with a spoon.
Bake at 170ºC, preferably without fan, for 50 minutes or longer or until a skewer inserted into the centre of the cake comes out clean. Remove from the oven, cool. Decorate with caramel icing.
Caramel icing:
60 g butter
80 g light brown muscovado sugar
3 Tbsp milk
1Tbsp dark rum
100 g powdered sugar
Melt the butter in a small pot. Add the sugar and continue to cook for about a minute, stirring constantly, to combine these ingredients. Add milk and bring to a boil. Remove from the hob and add rum, then cool to room temperature. After this time, mix with the powdered sugar with the back of the spoon, until thick and smooth.
Enjoy!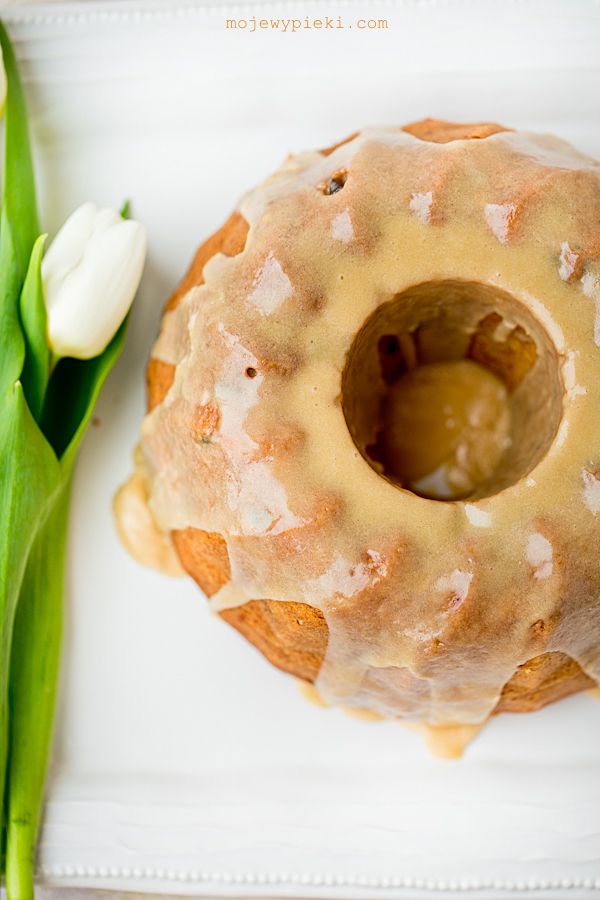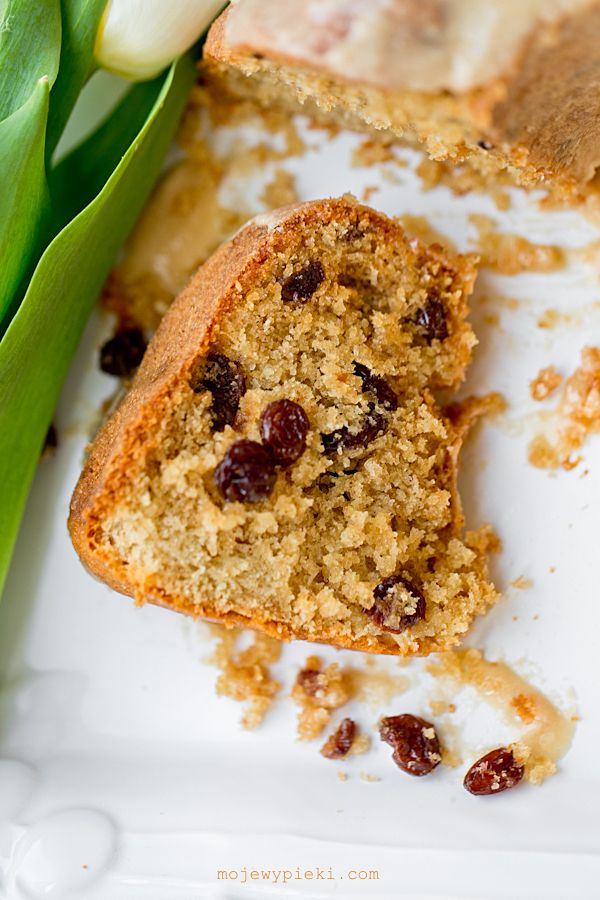 Recipe source – "Sweet" Yotam Ottolenghi i Helen Goh, the recipe was modified.