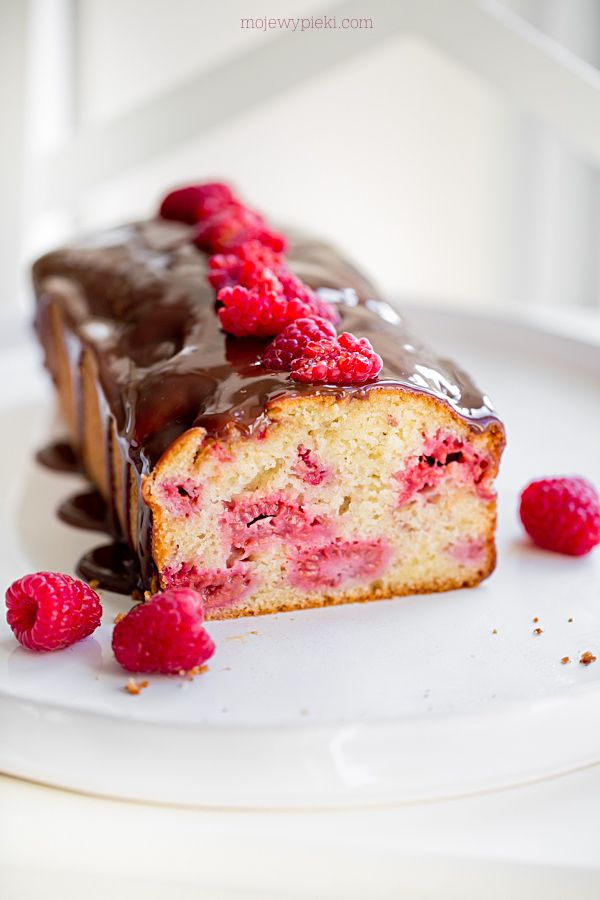 Tasty yoghurt cake with fresh raspberries, coated generously with a milk chocolate glaze. Yoghurt keeps the cake moist yet light, and it couldn't be easier to make!
Ingredients:
120 g butter
3/4 cup caster sugar
2 large eggs
1 tsp vanilla extract
1 cup greek or natural yoghurt
300 g plain flour
2 tsp baking powder
1/2 tsp bicarbonate of soda
350 g raspberries + 30 g extra
All ingredients should be at room temperature. Melt butter and cool slightly.
Place melted butter, eggs, sugar, vanilla extract and yoghurt in the medium bowl. Stir with a balloon whisk just to combine. Add the sifted flour with baking powder and bicarbonate of soda and mix with a balloon whisk just to combine. Add raspberries (350 g) and stir.
Prepare a 10 x 29 cm baking pan lined with baking paper. Spread the batter into the prepared pan.
Bake at 170°C for about 40 minutes or less, until a skewer inserted into the centre of the cake comes out clean. Remove from the oven, cool.
Pour the milk chocolate glaze over the cake and decorate with additional raspberries.
Milk chocolate glaze:
40 ml whipping cream
80 g milk chocolate, chopped
Heat the whipping cream in a small saucepan over medium heat until it is almost boiling. Remove from the heat, add chopped chocolate then put away for 2 minutes. After this time, mix until smooth and glossy. Allow the glaze to cool slightly before pouring over a cake.
Enjoy!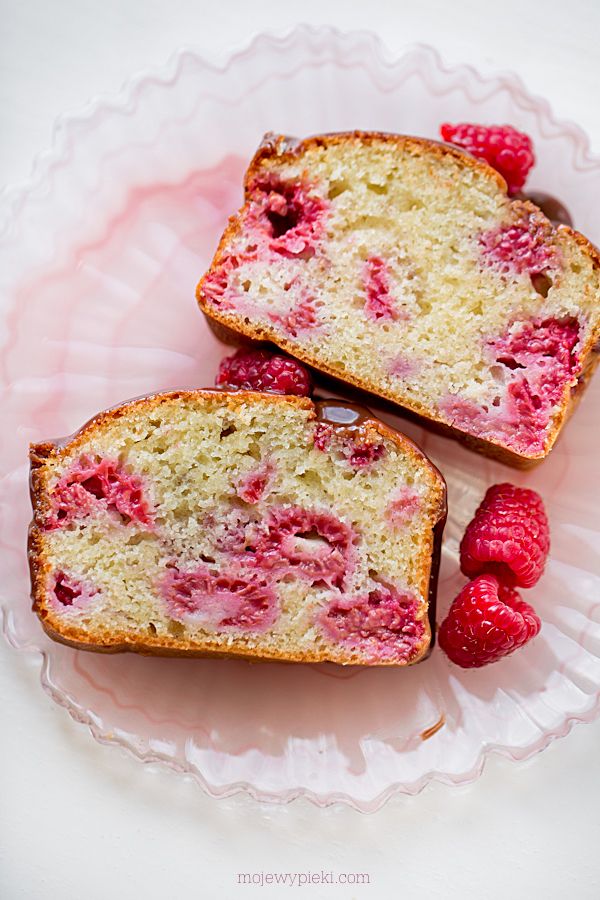 ​